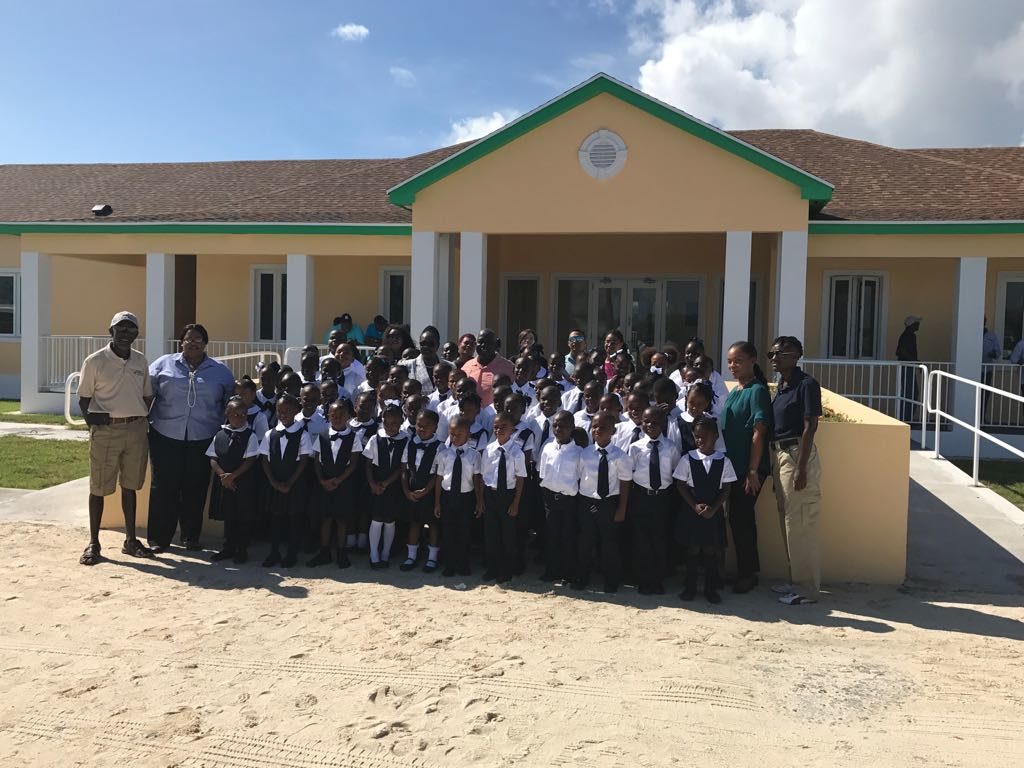 San Salvador – Opposition Leader Hon. Philip Brave Davis this morning arrived on San Salvador to join students for the opening of the school year.
His first stop was at the newly constructed San Salvador Primary School where he addressed the students and congratulated both the principal and contractor for the transition into the newly built facility.
The new construction begun while Mr. Davis served as the Minister for Works.