Opposition Leader Philip Brave Davis suspended from the Parliament by Speaker without any cause!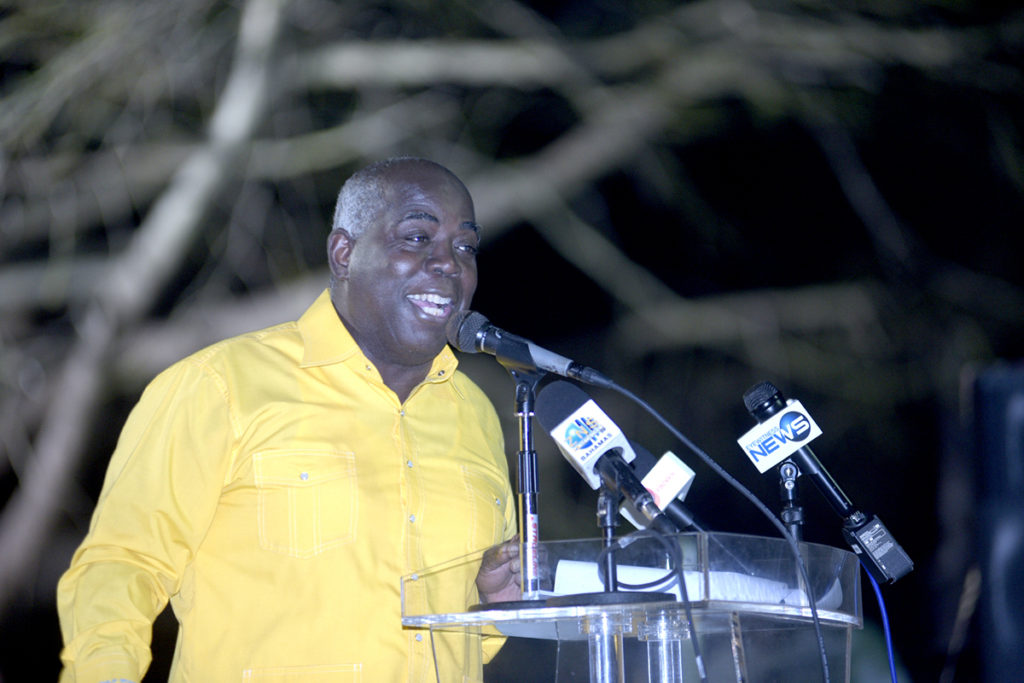 Nassau – Opposition Leader Philip Brave Davis Davis declared last night that "democracy is dead in the House".
After suspending Davis, Cooper and Forbes on Wednesday, the speaker lashed out at the PLP leader.
Moultrie intimated that his marriage is much stronger than Davis' as he is married to an indigenous Bahamian woman and has never been divorced.
Last night, Davis shot back.
"I want Speaker Moultrie to know that my wife is very dear to me," he told the crowd.
"However, she is not signed up for politics and she cannot defend herself.
"She, though, is joined by this brave Cat Island man, who is not afraid to face a bully or a bullying buffoon.
"I am a man who will defend his family to no end.
"I am constrained by this public platform to say what I really want to say, but I will tell that buffoon sitting in the chair as speaker this — your incompetence, your stupidity, your ineptitude and unchristian aspersions against my dear wife [have] placed a division between our two houses.
"I have no respect for a man who takes cheap shots at the wives and children of other men.
"You, Speaker Moultrie, are a coward, a coward who pick fights with the innocent and weak.
"You are a disgrace to the Parliament and you have no shame.
"If you have a beef with me, take it up with me. Man up.
"You are unfit for the office you occupy.
"And tonight, I join the people of Nassau Village to make sure that you are gone from this community come the next election."