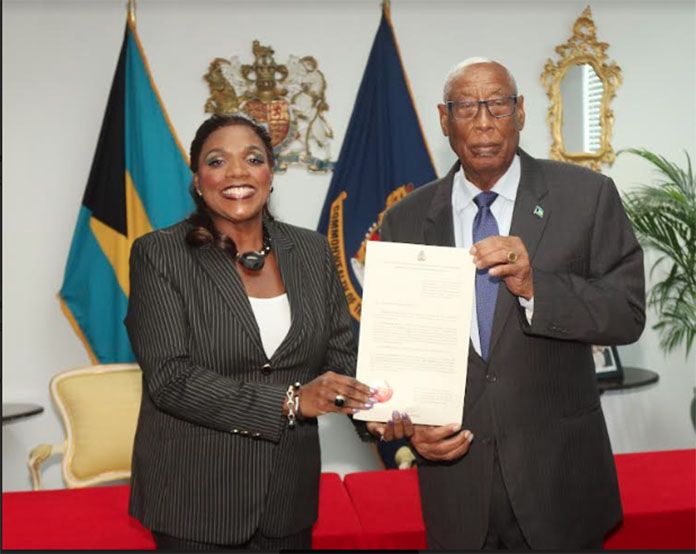 NASSAU, The Bahamas – Bahamas Press is reporting the appointment of a new supreme court judge.
Governor-General, HE the Most Hon. Sir Cornelius Smith administered the requisite Oaths to Mrs. Joyann Ferguson-Pratt as Acting Justice of the Supreme Court, July 25, 2023, at the Office of the Governor General. 
Justice Pratt was former Chief Magistrate who name former Cabinet Ministers Duane Sands and Marvin Dames.
Ferguson-Pratt condemned both Dr. Sands and Dames for the "egregious" way in which they interacted with Mrs. Hanna prior to a police investigation into her claims, saying that their conduct gave the appearance of a "political favour to a curious bystander."
Duane Sands then as Minister of Health awarded Barbara Hanna a $1.8 cleaning contract against the advice of the PHA Board and the Minnis Cabinet.