Victim was on bail for attempted murder back in 2013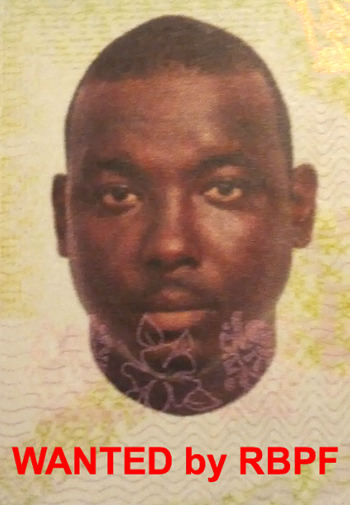 Nassau, Bahamas — BP's entire team was fast asleep – cutting the overtime after many nights of quietness on the streets – but last night while this writer slept like a log, gunfire was being heard in the Carmichael Road area.
Now BP ain't 'ga' never disappoint 'yinner' like the WUTLESS MEDIA DEM, and so, after we woke, we began pulling files, digging deep into what went down in the night!
We understand that shortly after 8:30 pm, two men were sitting down in front of a residence located at West Avenue off Carmichael Road. In case you are not familiar with the area, that is the corner directly opposite Wendy's Carmichael Road west.
Around that time, a man armed with a handgun fired several shots at the men. One of the men succumbed to his injuries at the scene and the other was transported to hospital where he remains in stable condition.
That victim shot dead we have identified as notorious criminal Alfred Renaldo Munnings – Ferguson, aka "Alpha", 27-years-old. He, we can tell you better than any other new source, was arrested in the shooting and attempted murder incident that occurred in the Carmichael Road area on Tuesday 10th September 2013. The victim was just released for that incident in February, and was wearing an ankle bracelet last night!
A short while later, police officers responding to the scene saw a suspicious Honda vehicle speeding away – "hauling ass" from the area of the incident – which resulted in a high-speed chase throughout the southern district.
The chase came to an end when the suspects crashed into a DEU vehicle on Tonique Darling Highway and then the occupants fled on foot. Police gave chase and arrested one of the suspects. That suspect we have identified as Defence Force Officer Deangelo Jennings! WELL, what in da hell is dis?
Unbelievable!
Nearby the area following Jennings arrest a search recovered one revolver.
We report yinner decide!