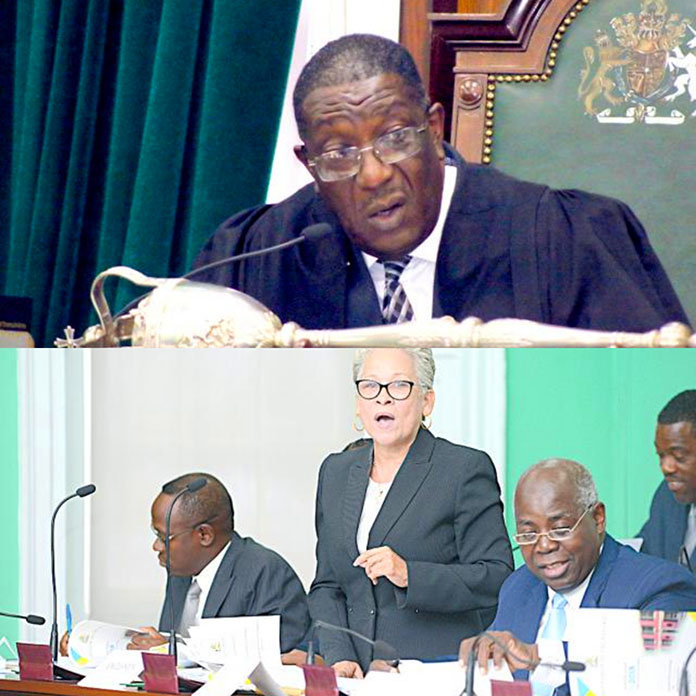 Nassau – Bahamas Press has serious concerns with the developments in the Bahamian Parliament, which has ground to a halt, not only ejecting from the Lower House all sitting MPs for the Opposition, but today also witnessed Government Members supporting Speaker Moultrie's low and nasty commentary in the chamber.
What stood out of the Parliamentarians' commentary, though, as MP after MP celebrated the silence of the Opposition, was the contribution of the MP for MICAL, Pastor Miriam Emmanuel, whose comments supported the abuse of women! Ah Boy!
With some seven pastors sitting in the Parliament no one sought to caution the Speaker.
Now this was incredible! While democracy was being stabbed in her vital parts, a woman began a conversation as to why a woman should be beaten when she come up against a man.
Ya know, we ga sit and watch these events and see if we will get any response from the Gender CREW! We ga see if Dr. Sandra Dean Patterson takes excpetion to this endorsement of violence which had the full agreement and laughter of the sitting MPs in the Chamber! We ga watch and see and wait!
Meanwhile we invite the Christian Council to assist in resolving this matter.
These are extremely interesting times.
We report yinner decide!