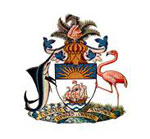 March 18th , 2015 (Nassau, Bahamas) -The Department of Inland Revenue would like to advise the public of the introduction of its new online portal for Business Licence that is coming in April, 2015.
This online portal will provide businesses with a simple, user-friendly, online application and payment system.
This system will also provide an easy online form that requests similar information/documentation as the paper-based document. It will generate an automatic e-mail response confirming that you have submitted an application and/or payments.
No more waiting on lines and this system will significantly reduce the wait-time on your application. All inquiries can be made directly through the portal relative to the status of your application and will allow you to receive updates electronically. Your licence will be e-mailed directly to you!
To contact the Department directly, please email at businesslicenceinquiries@bahamas.gov.bs or call them at (242) 325-2233, 325-1171 or 325-2126.