Police needs your help capturing this suspect…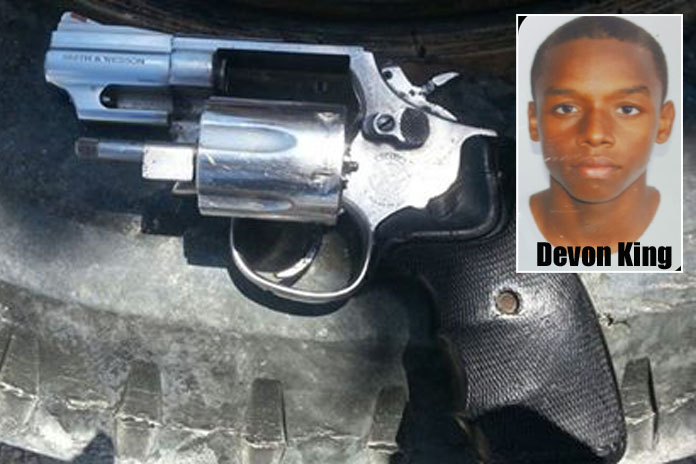 Police are searching for Devon King of Churchill Subdivision who is wanted is in custody in connection with a shooting incident that occurred on Thursday 14th April, 2016.
Reports are that shortly after 9:30 pm, a man was involved in an argument with the suspect in front of his home located at Churchill Subdivision, that led to him being shot by the suspect who fled on foot.
The victim was rushed to hospital where he later succumbed to his injuries.
Meanwhile, reports are that shortly after 12:00 noon on Thursday 14th April 2016, a team of officers from Selective Enforcement Team, acting on information went to a track road off Carmichael Road East, where they found a .357 handgun with 2 rounds of ammunition in an abandoned truck.
No one was arrested for this discovery.