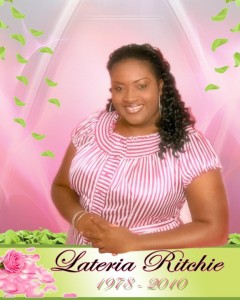 Nassau, Bahamas – Bahamas Press wonders if a young 32-year-old mother is in the grave today as a direct result of negligence practiced by a doctor at the Princess Margaret Hospital.
The institution plagued with incompetence could be responsible for ending the life of the young Bahamas Credit Corporation employee who died one month after giving birth to a baby boy in November.
The late Lateria Lavette Ritchie, the victim in this mishap, gave birth to a healthy boy, Jordan Joshua, at the Princess Margaret Hospital. Nevertheless, somehow the attendant offering natal services made a medical mishap, and as we are told, left the afterbirth in the healthy mother.
Ritchie's health began to deteriorate as complications in her body began to fester. Friends tell us it was then the young woman returned for medical attention, she discovered deadly infection had advanced into key areas of her body, affecting both her lungs and heart.
The medical mishap could cost the Government of the Bahamas a fortune, as it has already caused the life of the mother robbing her closely knitted family.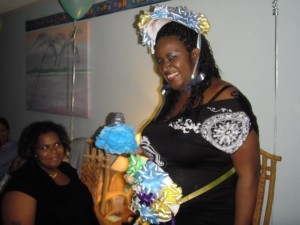 "We are devastated by the death of Lateria," a family member told BP, "and we are determined to make certain that person[s] practicing medicine at the government institution with such negligence and crude incompetence never enter the practice of medicine ever again."
Just days prior to the birth of young Jordan, friends and colleagues of Lateria hosted her to a smashing baby shower. The joy of that day not reveal, however, the tragedy ahead. One month following the birth of the bundle of joy, their friend would not be with them anymore.
On Lateria's Facebook wall a friend by the name JJ Scriven wrote:
"RIP Teria: I was not so taken aback as when getting ready to work at Junkanoo, someone greeted me with 'hey u no Lateria died.' I was blown away for a few minutes. I went blank. I had to get my composure in order to function in the capacity as I had set out to do.
"A beautiful young woman taken way to soon. Teria lived, loved and enjoyed her life. She always made others happy just being in their presence. A real gem in a person. It was my pleasure to have known her."
Lateria died December 20th , just five days before Christmas. No statement has come on her passing by hospital officials. Friends and family celebrated the life of the deceased woman on Jan. 2nd in a final Home Going service.
WHAT NEGLIGENCE WE MUST SUFFER!