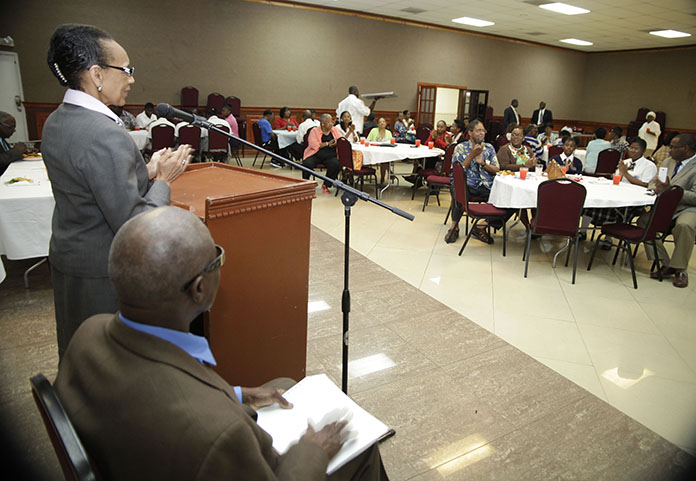 NASSAU, The Bahamas – The Bahamas Government has committed to engage the Salvation Army to conduct digital transcriptions.
Senator the Hon. Allyson Maynard-Gibson, the Attorney General and Minister of Legal Affairs, made the announcement at 20th anniversary Symposium and Luncheon of The Bahamas Alliance for the Blind and Visually Impaired at the BCOPU Hall on Friday, March 31, 2017.
"It's a business. If the Salvation Army is able to actually provide that service it means that it would now have the comfort of being able to budget for regular sources of income so that it can fund all of its outreach. This is very important," said the Attorney General.
"When it gets established, here will be a business that is necessary for our judicial system that represents justice now engaging able-bodied people because it is a legitimate business.
"Persons who can digitally transcribe, whether they are sight impaired or not can be engaged in this business. So we are able now to have a two-way street where all of us are able to sit together and be productively employed."
The Attorney General confirmed that the Request For Proposal has already been issued for the software for this enterprise.
"Remember that excellence is the standard that will be expected. Nobody is going to say that is okay to have transcripts with mistakes in it because you can't see.
"Understand that this will be trailblazing, cutting edge and setting a precedent. We are standing on the shoulders of many people who have sacrificed to open my eyes, and many others as well, so there can be a new day, a new hope for all of you."