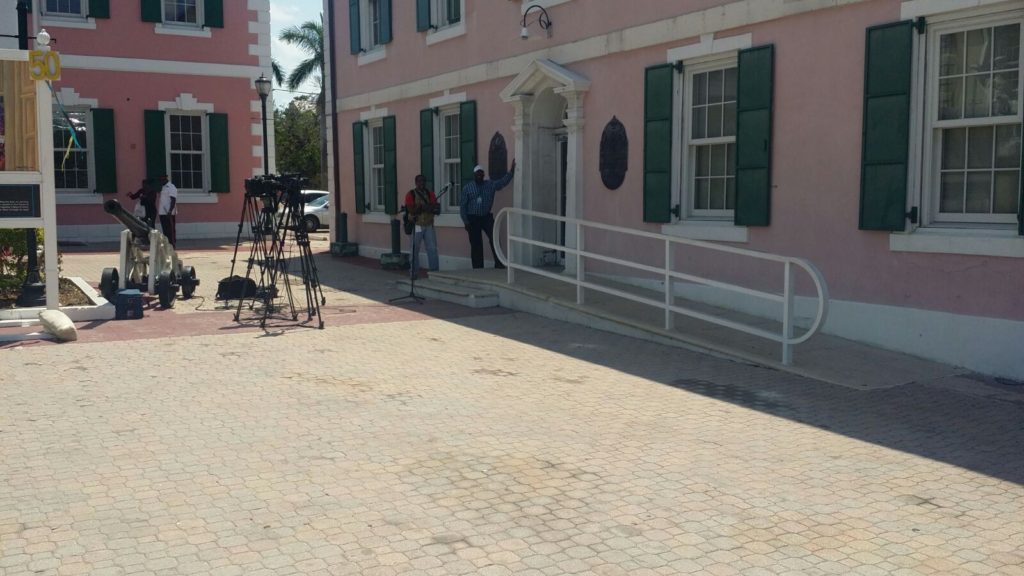 NASSAU, The Bahamas – Today the Commissioner of Police, in his capacity as Provost Marshall read, from the steps of Parliament, two Proclamations from Her Excellency the Governor General. The first Proclamation Prorogued Parliament on the 7th April 2017 and the second Proclamation gave Notice of the return to Parliament on 11th April 2017.
The Minister of National Security, responsible for Parliamentary Elections, urged Bahamians to get registered to vote, so that they can exercise an important franchise afforded to lawfully qualified citizens.
The last day to register to vote will be the 10th of April.
Registration Centres will be open from 9am to 9 pm through Saturday of this week. On Monday, 10th April all registration centres will open at 9am and close at 5pm. After this point, no citizens will be able to register to vote in the upcoming elections.
Beginning Tuesday 11th April, 2017, registered voters in New Providence will be able to collect their Voter's Card at the Parliamentary Registration Department Headquarters, Farrington Road, and in the Family Islands at the office of the Family Island Administrator.