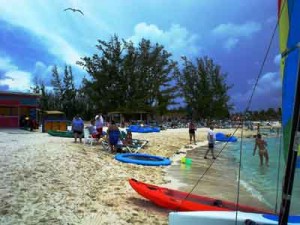 Nassau, Bahamas – Bahamas Press is reporting the closure of another major business in the Bahamas, and this morning some 39 workers are without a job.
We have learnt additional layoff will gripped the country next week as the unemployment numbers climb by the day.
Sources have confirmed to BP the termination of 39 staff members at the Seaboard Marine Shipping operations at the Arawak Cay Port.
Reliable sources in the position to know tell us, the shipping owners closed the doors on Wednesday and have notified the workers of their future. We are told a candidate for the DNA could now drop out of the race as a result of these developments. Dario Terrelli is now out of a JOB! And that's not all.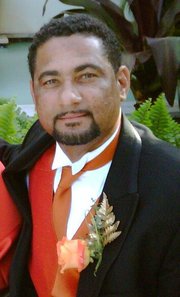 Bahamas Press can also confirm the termination of some 50 persons at the resort on Kamalamae Cay in beautiful Andros. Sources on that island have confirmed, the workers were terminated just this week and not a lick of the news have been reported in the DUTTY WUTLESS MEDIA!
And if the job bloodbaths around the country are not enough, we can report the local community surrounding COCO Cay, operated by Royal Caribbean Cruise, are in an uproar as local businesses are being choked.
Sources on the Cay, located in the Berry Islands tell us, straw vendors are being broadsided by the mega cruise line, which has now opened its own shops in direct competition to the locals stalls.
Guests docking on the Cay are now being asked to shop at the new cruise line stores on the beach. Those disembarking the vessel are now with the "convenience" of having items purchased at the cruise line store with charges posted directly to cabins.
"This is unfair! How could the Government and the minister of tourism allow this crime to occur against us? They are taking bread right out of our mouth! I cannot believe Ingraham would allow such to happen to his own," an angry vendor told BP.
Despite the surprise by the vendor the fact remains they are now in competition with the cruise ship; ALL APPROVED BY PAPA'S CABINET! There was a time in the Bahamas when all stores on cruise ships were ordered to close as they docked at a Bahamian port. NO SO ANYMORE! Hubert Ingraham and his band of spineless merry men have reversed those rules allowing more foreign businesses to prosper over the locals. The results? More Bahamians are catching hell under the FNM!
We report YINNER DECIDE!