Branville who does not want no PLP in his party is now looking at a CASTRO model for the Bahamas!…UNBELIEVABLE!!!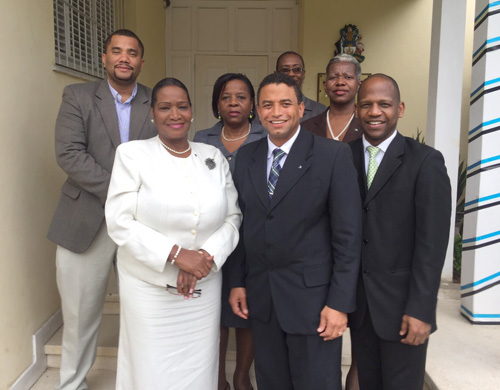 When yinner think Branville will hold elections and a CONVENTION for his party!?
CUBA – he leadership team of the Democratic National Alliance (DNA) was recently afforded the opportunity to meet with Bahamian Ambassador to Cuba Her Excellency Alma Adams and her team at the Embassy in Havana.
The visit was part of Diplomatic Mission to Cuba by Party Leader Branville McCartney, Deputy Leader Chris Mortimer and Chairman Andrew Wilson.
For many years, the Bahamas and Cuba have enjoyed a mutually beneficial diplomatic relationship, partnering on issues ranging from education to healthcare. As the sole Bahamian representation in Cuba the Bahamas Embassy is responsible for all matters relative to maintaining that diplomatic relationship, and of all the Bahamas' overseas missions, the Cuban Embassy is perhaps one of the most active, catering to Bahamian students and medical tourists alike.
The favorable discussions held with officials there focused on the way forward and offered some much needed insights into the inner workings of the Embassy's operations, its forecast for the Bahamas-Cuban relations and foreseeable challenges.
The Democratic National Alliance commends the team in Cuba for their continued efforts in ensuring that Bahamians visiting and living within the Cuban territory are adequately taken care of and their needs properly addressed.
As Cuba prepares to reengage with the United States on matters of trade and industry, the Bahamas Government through the framework of the Embassy in Cuba will have the opportunity to capitalize on improvements to that relationship as well.
The DNA fully supports the efforts of the Bahamas' Embassy in Cuba as it works to position the country for a continued and long standing relationship with the Cuban Government.
DNA Leadership Holds Productive Talks with Cuban Government