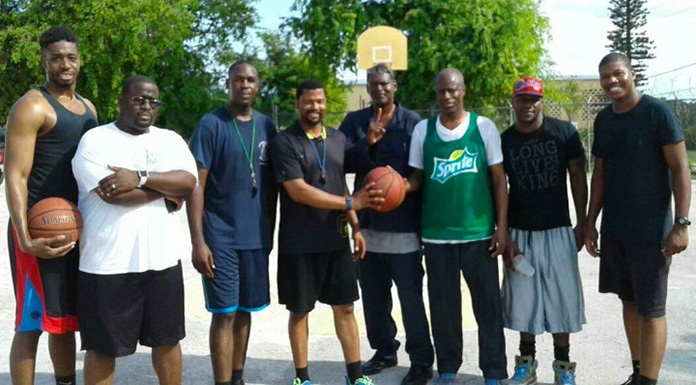 Nassau – Each month, a group of Doctors Hospital's male Associates spends time mentoring the students at the Simpson Penn School for Boys. The Doctors Hospital Mentorship Team recently teamed up with the Church of Christ Transformers Group to take on the students in a game of basketball to reinforce teamwork and camaraderie.
For more than a year, this group of dedicated, community minded Doctors Hospital Associates has offered support and guidance to the young men during monthly visits to the school.
Doctors Hospital Vice President of Human Resources Paul Haven leads the team and explained why they feel it is important to work with the students.
"It is important for us to contribute to the community and help our young men in particular," he said, "Reaching out to these challenged young men can provide hope and inspire them to positively contribute to society."
Pictured are members of the Doctors Hospital Mentorship Program and The Church of Christ Transformer Group.