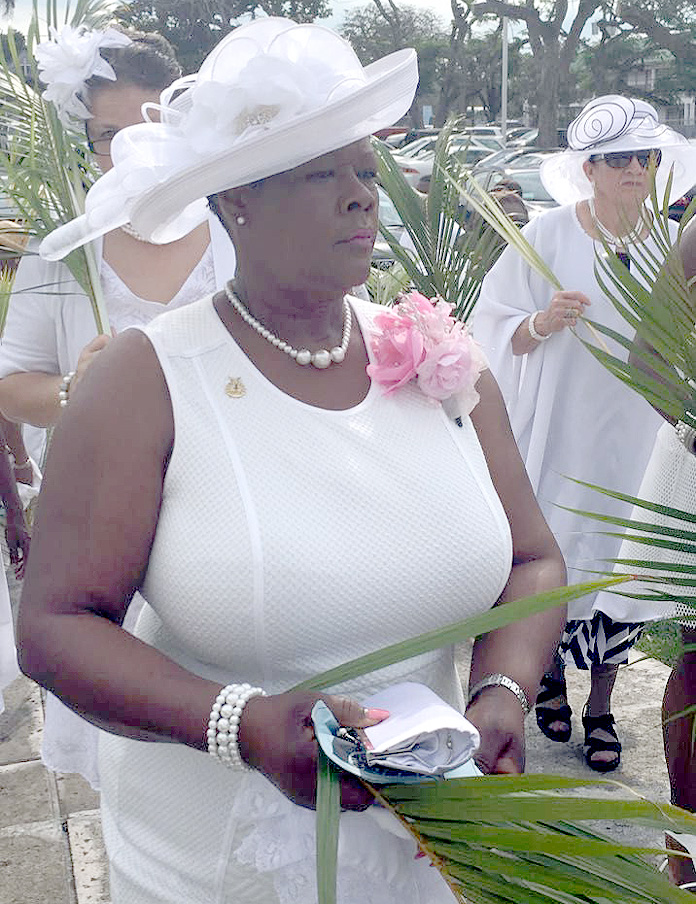 Nassau, Bahamas – Today was Palm Sunday. It is the triumphal entry of Jesus into Jerusalem and around the world today Christians marched to celebrate the event on the Christian calendar.
But today one Christian lady died while worshipping at the beginning of Holy Week.
Our photo above presents Donna Richardson Smith. Here she was this morning all smartly dressed in her shining white dress during the Palm Sunday march. But 20 minute later Donna had collapsed and died.
Tonight we at Bahamas Press pray for her family during this most difficult time. She died worshiping her Lord!
Rest Eternal Grant Unto Her O Lord! AMEN!