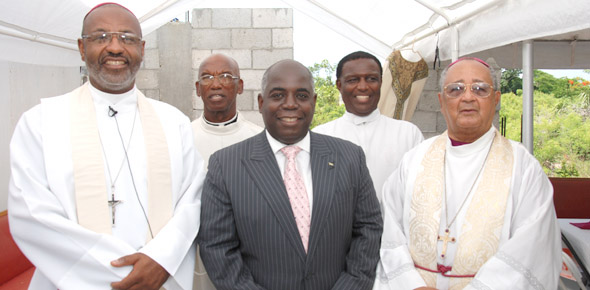 Old Bight, Cat Island — The re-dedication of St Mary the Virgin Anglican Church in Old Bight was a "red letter day" for Cat Islanders, Deputy Prime Minister Philip 'Brave' Davis said yesterday.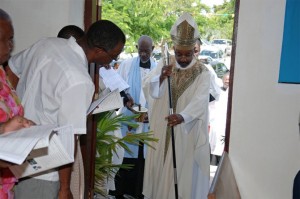 Speaking at the re-dedication ceremony on Sunday, Mr Davis , who is the MP for Cat Island, Rum Cay and San Salvador, said: "It is a very special day for the people of Old Bight, the historic community on this island where today, assembled before this crowd of witnesses, we rededicate this holy place.
"Today's re-dedication returns the people of God back to this place more than 128 years after St Mary's worshipping community first began.
"And today, as we have come to restore this most holy foundation, it causes us to pause and reflect on how far He has brought us."
Mr Davis said the Church of St Mary the Virgin is a place of "great history".
"From the nineteenth century, as the movement of the Christian faith prospered throughout the Bahamas, this community came together and claimed these sacred grounds as a special place of worship.
"That vision to build this house came as far back as 1884," he said.
"Old Bight history records that this was the most populated community on Cat Island and this became a place for spiritual healing and restoration to the residents."
The building was erected in memory of Governor Balfour, governor of the colony at the time of the passing of the Emancipation Act in 1834.
"The restoration of this great lighthouse of faith is again a testament to the faithful and patriotic spirit of our people, particularly in this community, who have all come together to reclaim the places of worship on this island and restore the rich history of this Old Bight community," Mr Davis said.