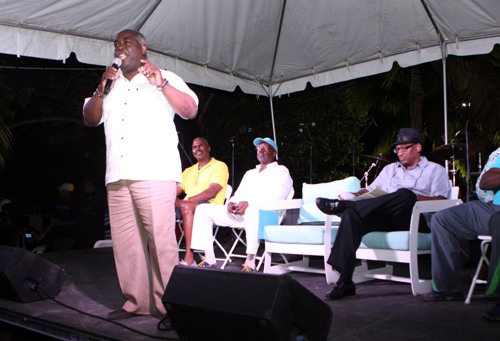 NASSAU, The Bahamas – The 'King Eric' Gibson All-for-One Regatta on Montagu Bay during the Majority Rule Day weekend, January 10 to 12, was a popular place to be. Deputy Prime Minister and Minister of Works and Urban Development the Hon. Philip Brave Davis officially opened the event.
Seated behind Mr. Davis are: Minister of Agriculture, Marine Resources and Local Government the Hon. V. Alfred Gray (second right) and Minister of Labour and National Insurance the Hon. D. Shane Gibson (second left). Photos also show Minister Gray enjoying the festivities, and Class A, B, and C boats taking to the high seas with the benefit of good weather.
(BIS Photos/Patrick Hanna)
VAT PSA 14 from King Of Hearts Media on Vimeo.
PSA 18 from King Of Hearts Media on Vimeo.