What has gone wrong so quickly in the PLP Administration?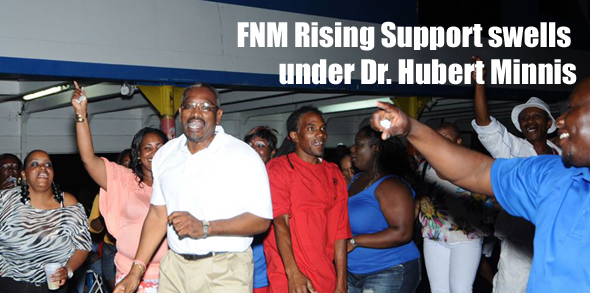 Youth Vote Grows toward FNM under Dr. Minnis
Nassau, Bahamas — As reported by BBB Analytics more than one year ago, the FNM leader's popularity within the rank and file of the Free National Movement and nationally continues to climb.
Last year Bahamas Press reported that Dr. Hubert Minnis was indeed the most popular FNM in the country. In that report released in early January 2012, our pollsters conducted a poll two weeks prior to the Christmas Holidays of 2011, which showed that Dr. Minnis was indeed likely to succeed if an early general elections were called.
BP partnered with a new firm, BBB Analytics at the time of our report and then our numbers proved true.
Dr. Minnis in 2011 was described as a "bright light" in his performance in the FNM Government. He was reported to have a personal rating of 70% and, based on his performance as a Minister, a rating of 62%. This was compared to ratings from 2% – 17% for some of the other Ministers in the FNM Government.
Today, a poll taken in March of 2013, BBB Analytics reported Minnis to have a 75% personal rating nationally and is solidly the most likely successor to carry the FNM to a victory.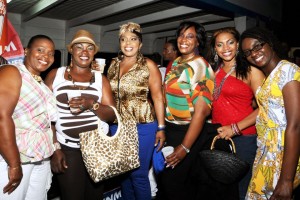 Polling data captured out of a test of likely voters suggest they would support Dr. Minnis and his FNM Party if a general elections was to be held today.
The polls carried out by BBB Analytics, were carried out over a two-week period and had a sample size of 621 respondents.
A sample of this proportion only represented a maximum margin of error of plus or minus 2.5 per cent. The poll showed that the Free National Movement's (FNM) core support now at it's highest at base 47.5 per cent, followed by the Progressive Liberal Party (PLP) at 23.7 per cent, and the Democratic National Alliance (DNA) at 16.5 per cent. A total of 12.3 per cent of the sample were undecided voters.
Dr. Minnis' convincing surge has come from three most recent events. Fristly, his resounding victory of the referendum "NO" Vote which left the government in a state of surprised shock!
Secondly, the discombobulated state of affairs inside the governing party; where MPs of the government have nakedly neglected constituencies and abandoned branches.
Thirdly, the government uncanny willingness to pacify special interests, like Atlantis over local gaming houses. The Government is now ready to move a bill in Parliament to make legal online gaming for Atlantis, but did not have the courage to do the same for local webshops. This decision has angered many voters and has damaged the PLP's base support.
The Government's failure to save one home in foreclosure since 2012 among other things have left angry supporters in deep dismay and disillusionment. We have provided commentary here for the Government to move ahead with the Borrowers Protection Bill, to alleviate some of the gouging taking place by the Banks, however, Special Interests are again carrying the day.
Moreover the rising surge of Dr. Minnis is widely shown by his own compelling story.
He was brought up by a single parent in the heart of the blackbelt area with numerous siblings. He has made his way up the old fashioned way. It took hard work and determination for him to reach the status in life he now enjoys. Many of the respondents in the poll say, "We can identify with him. He is one of us."
We report Yinner Decide!