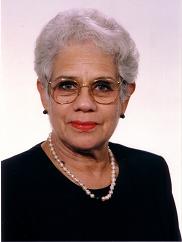 STATEMENT BY THE FAMILY:
We, Nicolette Bethel Burrows and Edward Bethel, the children of Dr. Keva Bethel, wish to assure the Bahamian public that, contrary to rumours circulating this past weekend and to reports published in local tabloids, our mother remains alive, though gravely ill.
We find it regrettable at this time, when we should be focusing our attention on commemorating the passing of our uncle in the way most befitting to him and his contribution to the nation, we should be distracted by premature condolences on the passing of our mother as well.
We further find it regrettable that, given our mother's life of dignity, humility and service, she should be subjected to such sensationalism at the end of it.
We have done all we can to correct the error. However, we know that it will persist despite all our efforts. We regret this deeply, and trust that the public will respect our privacy at this difficult time.