Police officers welcomed Dr. Minnis and his FNM onto Potter's Cay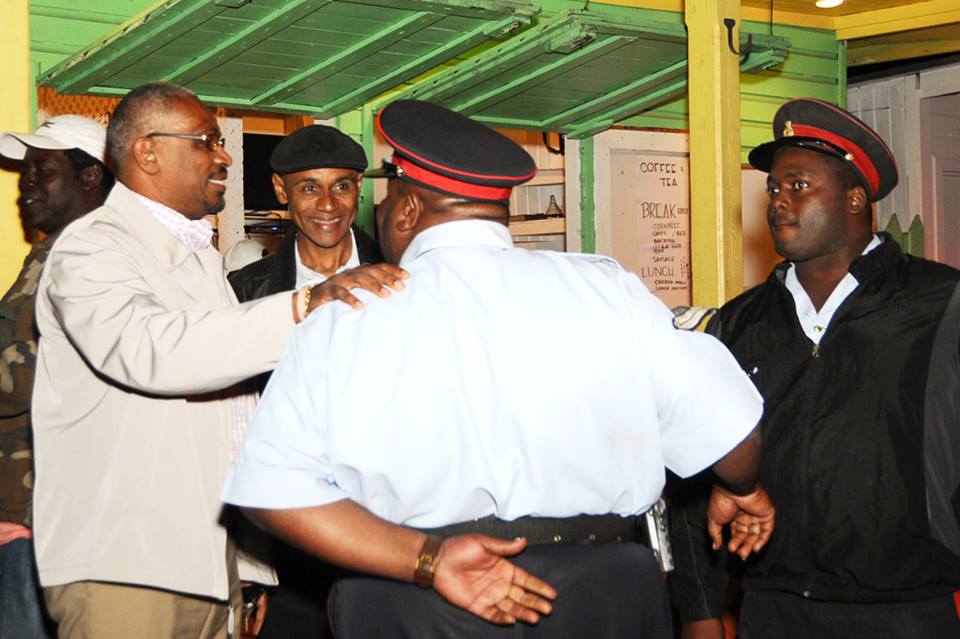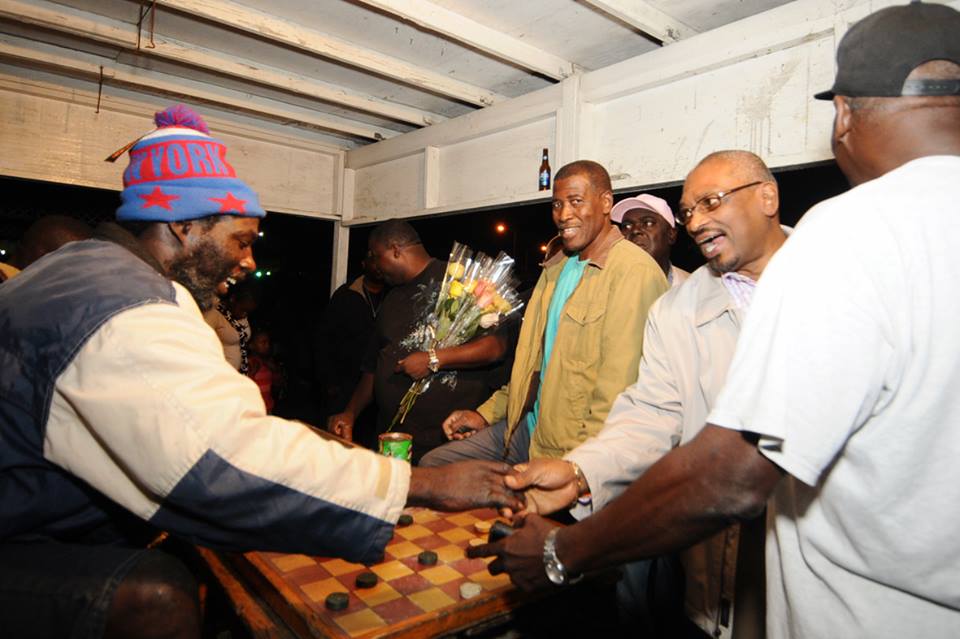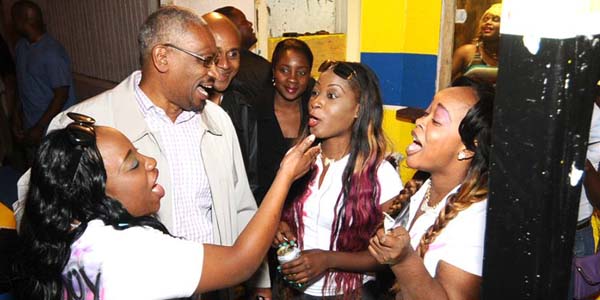 Dr. Minnis is now getting the FNM's Grove back with the People polls confirm…Minnis popularity with young women vote surge….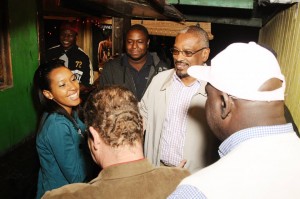 Nassau, Bahamas — Powerfully walking through a cheerful crowd of young persons at Arawak Cay over the weekend, FNM leader Dr. Hubert Minnis appears to have stepped up his momentum and is regaining popular support for the FNM.
Dr. Minnis and FNM officials embraced storeowners and patrons at the dock while taking the time to listen to regulars at the stalls.
Even police officers were happy to engage the new leader of the opposition party and were seen embracing Dr. Minnis while young Bahamians were visibly cheering on the new leader.
In January 2012 Bahamas Press reported that Dr. Hubert Minnis was indeed the most popular FNM in the country. For that report, our pollsters conducted a poll two weeks prior to the Christmas Holidays of 2011 that showed that Dr. Minnis was indeed likely to succeed if an early general election was called.
BP partnered with a new firm, BBB Analytics, at the time of our report and then our numbers proved true.
Dr. Minnis in 2011 was described as a "bright light" in his performance in the FNM Government. He was reported to have a personal rating of 70% and, based on his performance as a Minister, a rating of 62%. This was compared to ratings from 2% – 17% for some of the other Ministers in the FNM Government.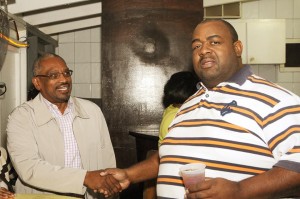 Today, in polls recently taken in December of 2013, BBB Analytics reported Minnis to have a 75.8% personal rating nationally and is solidly the most likely successor to carry the FNM to a victory.
BBB Analytics data has also shown that Hubert Minnis' popularity within the country continues to climb. In fact, polls out of the governing PLP have also confirmed that, if an election were held today between Christie and Minnis, Dr. Minnis would surge ahead to victory and be called to form the new government of the Bahamas.
What is now clear is that the FNM is in battle mode, moving hard on the ground and is wasting no time in gaining the confidence of the electorate.
Feeling confident of new data also coming out of the FNM, Dr. Minnis called for Prime Minister Christie to test the waters and call a general election.
We report yinner decide!