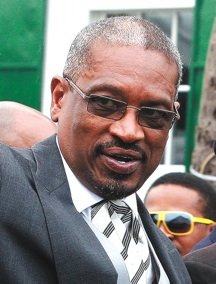 Nassau, Bahamas — Newly elected leader of the FNM, Dr. Hubert Minnis, told members of his Party over the weekend to get the hell over the cut [yinner know what we want say], and begin to invite young people and women back into the Party.
Minnis was speaking at a special thanksgiving church service when he made the remarks.
Following a crushing defeat at the polls on May 7th, Minnis acknowledged that the Party had left scores of its supporters behind during their one term in office and neglected – in particular – key youth and women voters over selfish political ambitions.
While Ingraham raised the largest tax increases on households and delivered a 34% unemployment to young people, the organization's bad economic policies delivered great jobs losses and a poor fiscal record unimaginable in the region.
Marred by a scandal in Bell Island, scandals on the roadworks, scandals and blatant corruption in a Cabinet investigation into tourism and high incidents of crime and violence – particularly in the area of murder – under the FNM government, it is therefore no wonder that Christie's PLP government was reelected by a massive landslide.
This week, as Minnis makes attempts to rebuild the party, his is a serious task as factions within the FNM are out to implode his leadership in 12 months.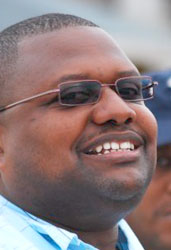 Motor-mouth Pillsbury doughboy Chairman, Charles Maynard, speaking on behalf of the Tommy Turnquest and Dion Foulkes factions within the Party, sounded the warning that both Minnis and Butler Turner have less than 12 months to prove themselves as leaders of the Party as the FNMs don't tolerate foolishness for long.
What is shameful is the fact that the Bahamian people put up with Charlie's uncouth shameless behaviour in  public for five years.
They remember how his Haitian 'Jungliss' broke up a government car on Arawak Cay as he fled the incident.
They had to put up with his drunken stupor when he fell on the tarmac of a family island airport 'pissy' drunk.
His wife had to endure the scene where a g-string, left on the front door knob of his home, as a jungaliss rang the doorbell and fled – leaving a note attached thereon.
And now the FNM has to put up with the smudgy pudgy axed MP of Golden Isles as he lays wasted in a rat and roach motel [WITH BEC DISCONNECTED] selling bed for sex, all to embarrass the party as its national chairman. WHAT A DISGRACE!
All we at BP say to Dr. Minnis is this  – 'If ya don't laugh you will cry'!
The road is long and the journey is rough!
We report yinner decide!