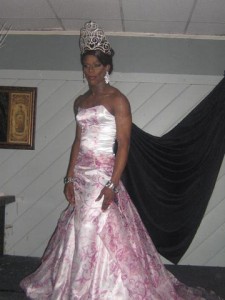 Nassau, Bahamas — Members of the DNA are left scratching their heads today following the discovery of one of their own in a leadership position having a sordid past.
The revelation by a Facebook blogger could bring down to a crash Branville's new third party, and here's another story that will never make it to the pages of the WUTLESS MEDIA 'DEM'.
We learned a newly elected member of the DNA was a reigning Drag Queen and Cross Dresser. In fact, we've learnt the wannabe Queen of the Bahamas is a newly elected member of the DNA's youth arm, who seeks to bring change to young people all across the Bahamas.
Now 'yinner' know how BP feels about a person who loves to prey on young teens and adult always find themselves around them. For the life of us we cannot understand why is it people who have an almost criminal problem with the young, refuse to run to the hills when they see them.
Now get this, Party Leader for the DNA, Branville McCartney, delivered an edict to all party members, especially those running in the upcoming election to stay out of public sight with their sweethearts. He, we are told, said keep 'ya' sweetheart off the campaign trail and focus on the prize.
The DNA then told persons like Whitney Bastian, who is PLENTY MAN, that he is no good for the DNA and cannot be taken serious as a candidate.
But while Bran was issuing his edict and running Bastian, a nest of dry and wet Cinderellas was building up in the centre of the newly formed organization, putting on all kind a GREEN G-STRING to show the Bahamians people their true GENTILE WAYS! What madness!
We now know no warning to this clannish group has come from the DNA leader. BP's senior editor put the question to several in the leadership of the Party and up to press time we have yet to receive a single response. None from Branville and none from our sleeper agents deep in the Party's apparatchik.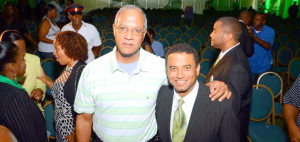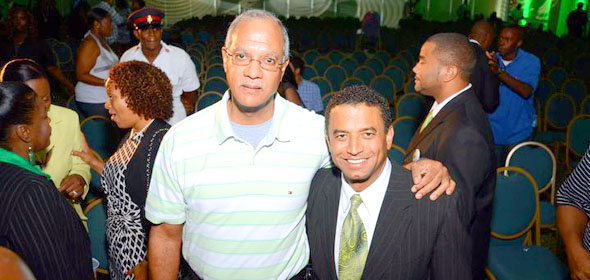 The story was first posted on BP's Facebook page by political activist and talk show host, Phillippa Lady Russell. When we saw the Cinderella photo, we quickly captured the photo; knowing full well its would be removed from cyber space.
"I wonder why this picture would have been taken down from all the Facebook postings?" Lady Russell questioned.
"Perhaps my question regarding the DNA's leadership position on the issue of 'sweethearting', which was on my page, provoked fear. However, I would like to know if Branville McCartney's disapproval of his members 'sweethearting' of women, also includes a ban on extramarital sexual relations with men? What have we come to?"
Two weeks ago BP questioned the organization as to who were the persons vetting the candidates within the Green Party. Not a word of reply to that story has come from within the DNA and we wonder why.
Today's revelation is but only the beginning of a larger picture set for the silly season, readers should be noted though, we are not being silly at all!
A young fella in at this event was overheard saying, "I went Green and I am Proud to be a Drag Queen!" WELL MUDDA SICK!!!