Bishop's wife stayed in hotel the night of crash – She told him she wasn't feeling well enough to go to Church!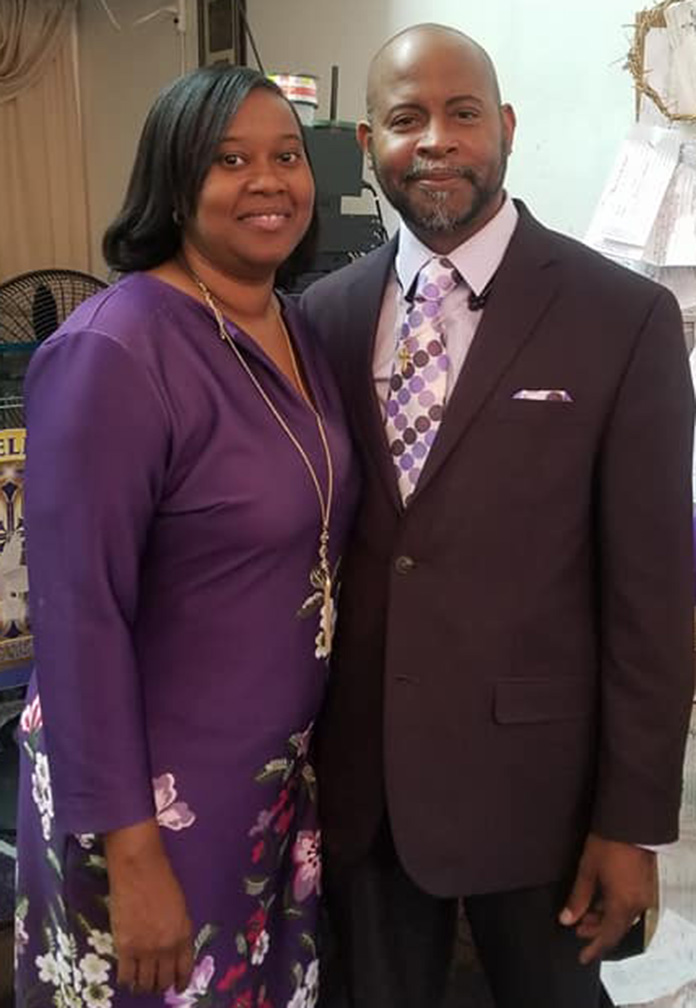 Nassau – Bahamas Press submits that lawlessness has caused the death of an American Bishop on Saturday morning and no one can explain why the driver of the SD was without nor has any valid driver's license.
Bishop Darryl Coleman lost his life at the foot of the Paradise Island bridge as he attempted to steer the vehicle from crashing off the bridge around 1am in the morning. Three others including the driver were also hurt in the accident.
Coleman was just out of his revival service when the unfortunate incident occurred. Parishioners say the visiting pastor preached about death all during the service before his demise.
BP is learning the wife of the Bishop, Mrs Rennett Coleman, who was also in the Bahamas and returned home on Tuesday, was not in the car when the crash occurred. She told the Bishop she could not attend the Friday service as she was not feeling well and was too ill to join the service.
Meanwhile, driver Valentino Nottage was an epileptic patient and was known for suffering seizures, according to sources. Road Traffic Records revealed he was also not a holder of a valid driver's license. Well, what kind of monkey business is this?!
Slackness and corruption within the Road Traffic department is the root of many traffic deaths where persons could buy almost anything in the country. An audit report in Road Traffic has revealed how staff was fleecing funds within the department, and to date not one staffer has been arrested.
How a supposedly responsible church in the Bahamas then dangerously allowed itself to be tricked into breaking the law in this fashion has shocked BP. And we say us cause clearly no one in Government is concerned.
Meanwhile, no one can expect the Minister responsible for Road Traffic to fix the situation since he cannot even explain where he was born! Or credibly explain on fact who his pah is or if he is indeed Bahamian. His papers, too, need fixing and are being questioned by concerned citizens. What a conundrum and bowl a conch salad is this?
A major lawsuit is pending and boy watch the Government get caught up in this mess!
CORRUPTION!
We report yinner decide!