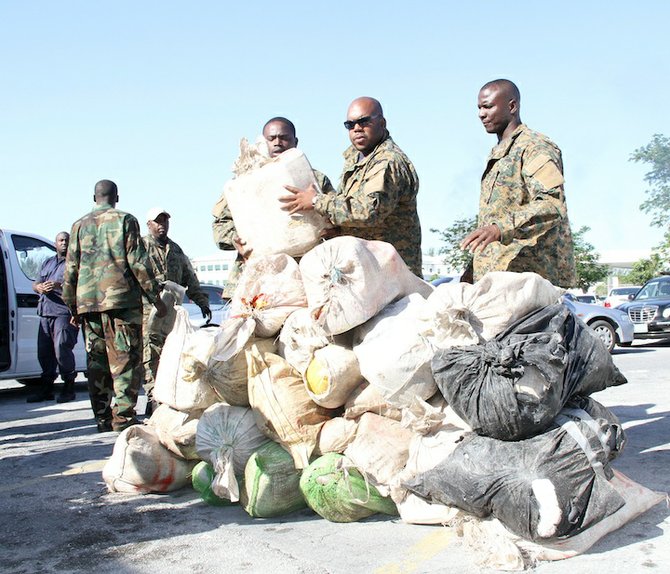 Bimini, Bahamas – A 25 year old male is in police custody after he was found in possession of a quantity of drugs.
Reports are that on Wednesday 24th February 2016, shortly after 1:00pm, officers while on mobile patrol in the area of Porgy Bay, Bimini, saw a male acting suspicious, he fled upon seeing the officers. He was pursued, captured and found to be in possession of a knife and a bottle containing (18) foil wraps, each containing a grassy like substance believed to be marijuana.
Later officers armed with a search warrant went to the residence of the suspect and discovered in a gray bag, (2) large sealed plastic bags each containing suspected marijuana, $1200.00 cash was also discovered and collected as being proceeds from the sale of dangerous drugs. A 56 year old female relative of the suspect who also resides at that residence was also arrested and taken into police custody.