PM Portia Simpson Miller says: COUNT IT AGAIN!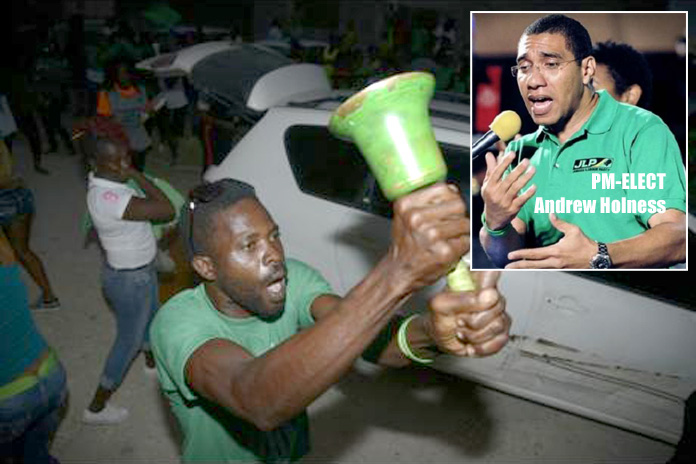 Kingston Jamaica – Bahamas Press confirms Jamaicans has fired its People's National Party headed by Prime Minister Portia Simpson Miller and has elected its Jamaica Labour Party leader Andrew Holness to form a new government.
In what was a called snap elections following deep divisions within the opposition, voters still elected the 43-year-old leader of the JLP. That party racked up 31 seats in the Parliament against the PNP, which took only 28.

Amidst unemployment with a broken and poorly managed economy that never got better under the PNP, Jamaicans formed long lines throughout the day as the process to electing the government began.
Holness in his acceptance speech thanked the people of Jamaica for electing him to transform the nation from "Poverty to Prosperity". His comments come as thousands gathered outside the JLP headquarters following the results.
Holness told supporters, "This is not the end of our journey. But this is the beginning of changing Jamaica."
Some 436,459 Jamaicans supported the JLP against 432,353, which supported the outgoing PNP.
Prime Minister Portia Simpson Miller conceded defeat early into the evening.
We report yinner decicde!