Bad Candidate told Elizabeth he is coming for BIG SEXY! But Long Island People are not fool!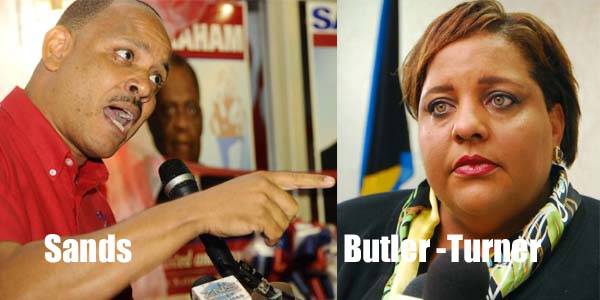 Long Islanders and FNMs know the difference between winners and losers!
Nassau, Bahamas — Breaking News coming into Bahamas Press now confirms Loretta Butler-Turner will be challenged by Duane 'Bad Candidate' Sands in the upcoming Convention of the FNM.
Sources deep in the Party tell us that Sands made known his intentions at a meeting in Elizabeth where he was solidly rejected twice.
Sands told the group gathered of his intention to join team Ingraham, which will challenge all leadership levels of the Party.
What is amazing is the fact that, in polls taken a few months ago, both Ingraham and Sands  could not win the popular vote; in those polls, both Dr. Hubert Minnis and his Deputy Loretta Butler-Turner beat out both Ingraham and Sands two-to-one!
In polls taken across the country, when asked if an election was to be held for the leadership of the FNM, Dr. Minnis won solidly on more than one occasion. Sands trailed hot last with less than 1% of persons polled.
In September of 2013, we at Bahamas Press wrote: "Sands, who also has ambitions for leadership, has already been making contacts down in Long Island and appears to secretly be courting the Long Islanders Association here in the capital."
Sands, we are told, has flown to Long Island again recently! All we can say is he mussy looking for crab – cause ain't no way the people down there will choose a BAD CANDIDATE! And FNMs in Nassau even worse – they ain't into no one who has a record of delivering DEFEATS!
We report yinner decide!