MP Central & South Eleuthera on the mend after 2 day hospitalization in New Providence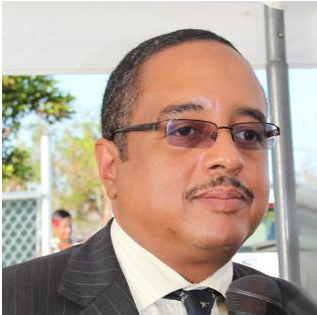 Story by http://www.eleutheranews.com
The Eleutheran has learned that ten days ago, Minister of State for Legal Affairs and Member of Parliament for Central and South Eleuthera, Damian Gomez, collapsed and was treated in hospital for two days.  He was diagnosed with a cardiovascular ailment.
Minister Gomez spoke briefly with The Eleutheran on Tuesday, August 12th, 2014, saying that he was now on the mend, and had returned to work.
He commented that if he had collapsed while on island [Eleuthera] his fate may have been different, due to the lack of hospital facilities, emphasizing that any delay to this reality could cost lives.
Gomez shared that he has spoken with Prime Minister Christie and reiterated his concern for the expedition of the construction of the hospital on Eleuthera.
Minister Gomez also expressed his concern about heart disease being one of the leading causes of death in the Bahamas and the need for more public awareness and education.  According to the Department of Statistics, it's the top killer, with more than 24% of all deaths in the Bahamas directly related to heart disease.