New Government gave key prosecution witness contract to clean PMH hospital just weeks ago!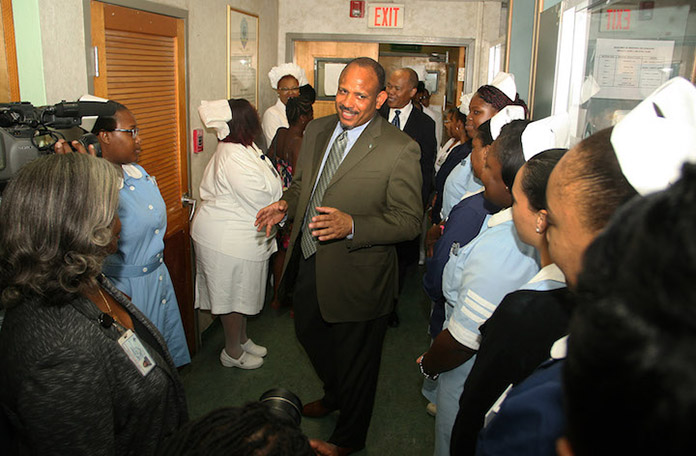 Nassau, Bahamas – Apparently the PHA cleaning contract of the lady who accused Frank Smith of extortion is up for renewal.
Reliable sources suggest that allegedly Health Minister Dr. Duane Sands contacted Ms Hanna, the contractor, pressing her to accuse Frank Smith of extortion and bribery in exchange for having a new deal at the PHA.
Smith has evidence of a loan, the payments and all receipts, but we understand all were ignored by the police.
Now the potentially criminal actions of those who crafted the complaint is what you call real low-down, shake-down extortion.
Well, what the hell is this? What has this country come to two short months?
We demand accountability and Justice in this latest witch-hunt.
But we have a question: Is the virtual complaint also employed with the PHA?
We report yinner decide!