Now the whole Bahamas and the world saw what happens in a patrol car in da 242! NOT GOOD!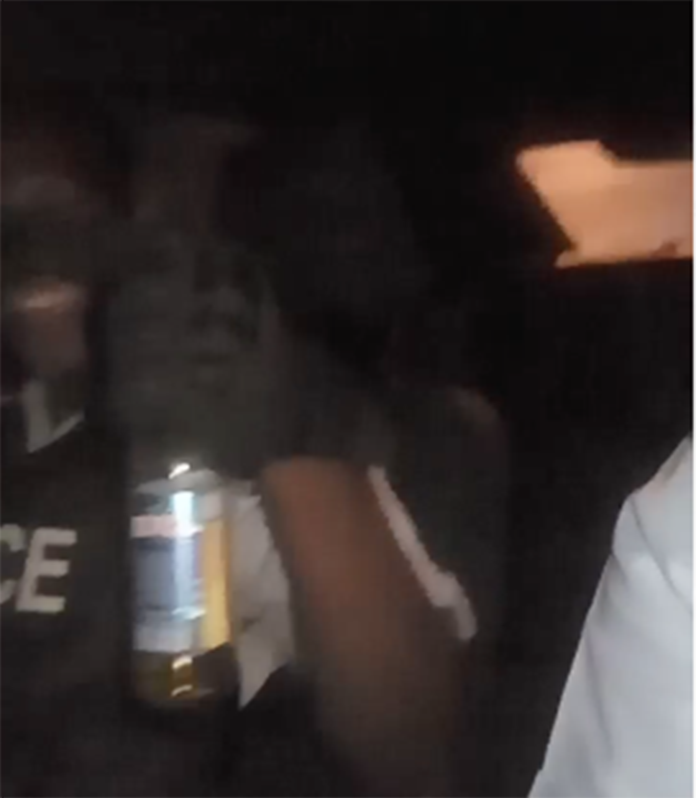 Random substance abuse testing should be given to all public officers to uphold standards!
Nassau, Bahamas – Two dumb police are already in quarter guard set to be fired from the force following a dumb video while in a patrol vehicle.
In the video one of the officers were holding a Kalik beer bottle while texting allegedly intoxicated while on patrol.
The driver of the patrol car held the video cam admonishing his friend seeing the video not to share it. HOW DUMB! He did. And now all 350,000 Bahamians, and thousands more around the world have access to what really goes on with disobedient rogue cops.
The officers also while receiving instructions from the Police Control Room completely ignored the call and responded by suggesting that they are getting drunk. What a time!
Substance abuse is a serious thing all over the world, but today we believe random testing for all public officers – ESPECIALLY those in uniform – should become the standard.
I mean how could you pull me over for drunk driving when you drunk too?!
SuperCop Ellison Greenslade was not on the island at the time of the development. He was in London getting ready to soon take up his new post as High Commission in that part of the world. Boy, the Force ga be a different place when the man who no POLITICIAN CAN CONTROL has demitted office!
Both officers have now been arrested, and we know with Greenslade still as the COP, da second he sets on the soil of the Bahamas he will exercise that most powerful side of his office…Dem Two Rogue Police that have brought bad repute to the uniform gern home!
We report yinner decide!