Cabinet to decide on supports to trainee doctors…Heartless Duane Sands wants to cut their $390 stipend – but he found $1.8 Million for Barbara Hanna! WATCH THIS MOVE ON THE PEOPLE!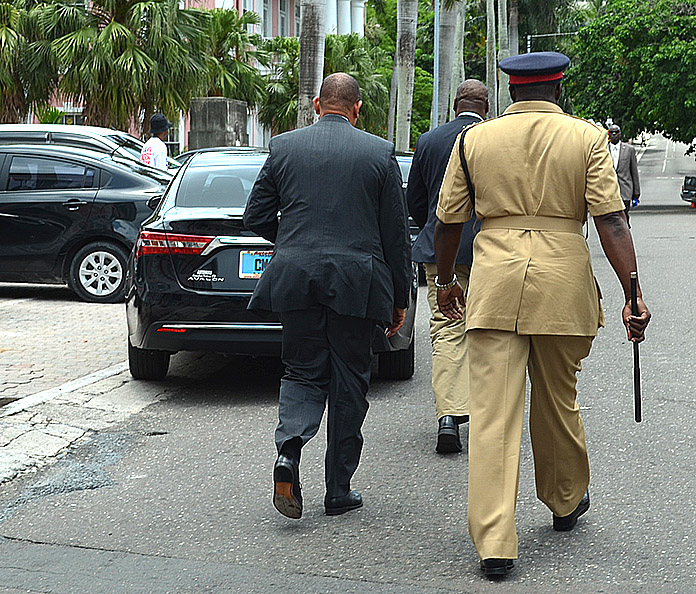 Nassau – A proposal has been advanced by Duane Sands to have the small $390 stipend awarded to trainee medical professionals taken away.
The proposal is to be agreed to by the Cabinet in a decision to cut the healthcare budget. Now you should remember this is the same Health Minister who practices medicine in the department and make decisions on the management of the department all at the same time.
This is also the same Minister who told young clinicians they should consider taking up a career being taxi drivers and apply for jobs as maids and sweepers in the hotel sector.
This is the same Minister who just a few weeks ago announced that he will not hire nine doctors who needed to do their final training and announced in Parliament that a review of the medical scholarship programme is coming. Why is Sands so afraid of the fact that the country is producing doctors? Why does he think there are too many? Sands has said in Parliament that we cannot afford to hire new doctors, but he found 1.8 million dollars for Barbara Hanna to clean the hospital! This is amazing!
This is the same Minister who one time, while running in a by-election in 'Lizzy' back in 2010, called the people of Elizabeth "Greedy"!
And Duane Sands is the same man who, when he served as the Chairman of the Mortgage Corporation back under the Ingraham Regime, threw a women with seven kids out of her home and onto the streets on one of the coldest days in winter!
And this is the same Duane Sands who closed down the Clinic in the Grove, failed to order ventilators for the babies and failed to make sure that a supply of drugs for HIV patients was being stocked at PMH!
We at BP wonder if yinner thought something had changed about him? This is the very reason why he could not get elected by PEOPLE! But last year – in a tidal wave of lies and deceit – he slipped through the cracks and now doctors and nurses if you ask us are regretting it!
Well, the Cabinet has to decide if they will cut off the arms and legs of young doctors by removing their small stipend. Two doctors running the country and both are behaving HEARTLESSLY towards medical professionals.
We report yinner decide!