Marvin Dames told the court Sands referred Hanna to him – WELL, WAIT!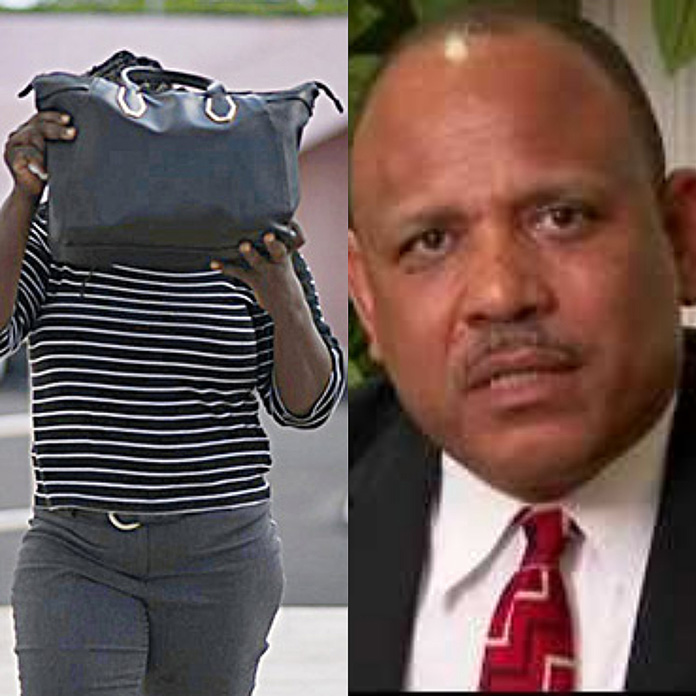 Nassau – On Monday Sept. 3rd not only will the children be headed back to school but the Frank Smith trial will resume in the court.
Bahamas Press wants to remind our readers where we left off – knowing that the WUTLESS MEDIA of the Bahamas will not say a word.
You would remember how Barbara Hanna was to return to the stand before the break to be cross-examined after Minister of National Security had testified. She didn't show. In fact, two days passed before the break and Ms Hanna was absent. Failed to show even after being cautioned by the Chief Magistrate to return. So this is going to be an interesting twist in the events to come.
Meanwhile, the sitting Minister for Health Minister Dr. Duane Sands, who awarded a $1.8 million cleaning contract to Barbara Hanna without the knowledge of the Public Hospitals Authority (PHA), has been called to testify. He should be on the witness stand when the matter resumes Monday morning.
Now BP has done an intense legal study on this case and we believe a third Cabinet Minister will be called to testify in the matter.
The question that must be answered in the court is, months after Ms Hanna's criminal complaint that led to the prosecution of the board's former chairman on allegations of bribery and extortion, how and why was she given a 1.8 million dollar contract in November of last year. Why was the PHA Board not invited to ratify the decision of the Minister? Was the Cabinet aware of the granting of the $1.8 million to Ms Hanna? Or did Minister Sands act alone.
We already know that both Sands and Dames privately met with Hanna before her filed complaint. And it is now being discovered that at least one sitting Cabinet Minister collected funds from the virtual complainant [Hanna]. This is interesting.
The case continues to drag on and the suspects, two Cabinet Ministers, are now under the gun for their participation in this serious exercise.
Did PM Hubert Minnis direct the awarding of the contract to Ms Barbara Hanna for her testimony against Frank Smith? Or did Duane Sands act alone? After all Marvin Dames said that Sands referred Hanna to him and not the police. Why?
Monday morning will be an interesting turn of events! And we at BP expect Sands to rat on the PM.
We report yinner decide!