Prince Hall Lodge is no stranger to bullets and death – A word to the wise is sufficient!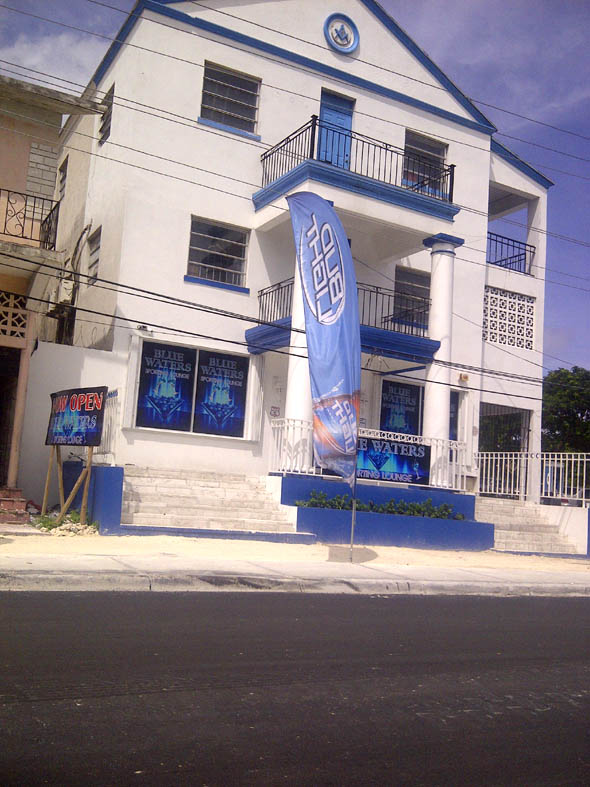 Nassau, Bahamas – Bahamas Press was the first to let you know the identity of the shooting victim at the bar on 7th Street last week. Uriel Johnson, Worshipful Master of Royal Eagle Lodge of the Prince Hall Affiliation, was shot as he entered or exited a club in the ghetto. As you would remember, BP did a series on that particular lodge some time back before Johnson, who is known in the lodge to have sticky fingers, became Worshipful Master.

The boisterous Worshipful Master Johnson was reported to be having a good time before his hapless fate. He was "balling his boys" in the ghetto when the gunman came upon them and opened fire hitting, Johnson in the stomach and one or two of the other ballers.
Now what this means for Royal Eagle Lodge is that while Mr. "Sticky Fingers" Johnson recuperates from his gun shot wounds, the love sick former Worshipful Master would have to sit in his place.
This former Worshipful Master, Juan Bethel, is no doubt hot around the collar and timid because he has to tell his girlfriend, the spoiled brat and biggety journalist/[jungaliss], Tanya Cartwright, who is also a sister in this "bullet ridden" lodge, that his evenings are going to be taken up with lodge and he won't be able to spend the evening shift at her house by the sea which is right up the road from her husband who she sent crazy. What in the hell is this!!?? God help him because BP understands she carries on bad when she doesn't get her own way.
Now Mr. Sticky Fingers is at Doctors Hospital laid up and we are sure he is happy there as he can duck his debtors. They will have pity on him because he is in the hospital. BP was told by its Prince Hall informant that Johnson's credit is at an all time low and he owes everyone inside and outside the lodge. And some believe the hit could have been a warning for debts owed.
BP does not call itself a lodge expert but we know that the position of Worshipful Master carries some weight and prestige so we are wondering why Mr. Sticky Fingers Johnson was "balling his boys" in the ghetto?
We also wonder why the former Worshipful Master Bethel and his girlfriend, Cartwright, were allowed to carry on their relationship openly for so many years and get away with it, which our informant says is against the rules of Prince Hall Lodge. UNBELIEVABLE!
Another Prince Hall "couple" was cast out of the lodge for the same thing.  To add to this MASONIC SLACKNESS, we want to know why the secretary and treasurer, Orald Newbold and Mai Rahming, are allowed to attend lodge while drunk and cussing each other and breaking off running after lodge to entertain their sweethearts in Blue Waters, the club in the Prince Hall building on Blue Hill Road owned by the drug dealing lodge brother known as JJ the D J.
This club is also known for bullets flying and murder. Why is Johnson even in the position of Worshipful Master when he was Masonically tried and convicted of tiefing Prince Hall money? Are there no worthy brothers who can hold these positions? BP knows a few and whoever challenges us know this – WE HAVE NO FEAR CALLING NAMES!!!
We know where the bodies are buried!
As BP said earlier, Prince Hall Lodge is no stranger to bullets. Just two years ago Worshipful Master Marvin Kerr was gunned down in front of his wife. That mystery was never solved, no one arrested and what happened is still up in the air!
Is Lodge business becoming gun business? What in the hell is going on? We thought everything to do with lodge was a secret. Now everything in the open like gun shots, sweethearting, drunkenness and tiefing.
What a sad, sad, day to be a Mason.
We report yinner decide!