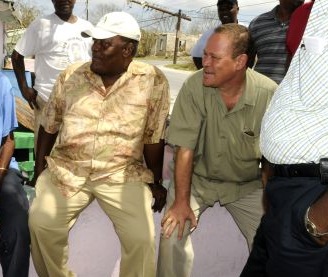 Hubert Mugabe Ingraham and Carl 'Undernourished' Bethel ( DUMB AND DUMBER) >>>
Listen to ZNS News Broadcast Tonight of Bethel's Visit to EMR High School

With the Ingraham years winding down into the sunset, it is clear that there is one possible successor. One who can continue the legacy of Ingraham's rouge looks and DUMB STATEMENTS! Carl "Undernourished" Bethel quickly dashed to Grand Bahama to talk with teachers, students and parents after multiple crimes of SEXUAL SLAUGHTER were committed at the Eight Mile Rock High School.
Just days before leaving, Bethel told the Muppet Show (ZNS) he will not respond to pressures of a political nature. However after a good cussing in the Cabinet Room on Wednesday night by Mugabe, Bethel haul his tail with a delegation to the school, saying today that his ministry cares for every little child enrolled there.
Bahamas Press will not let this story die. Members of the WUTELSS MEDIA was busy writing about Pindling, whilst student after student was being raped by a gang of teachers and public officers. Andre Birbal lead that massacre at the school and was aided in his escape out of the country by Bethel's ministry. MOE house Birbal. MOE paid him whilst an investigation was underway. MOE gave him a cheque upon his resignation and allowed the PEDOPHILE art teacher to escape town. ENOUGH IS ENOUGH CARL BETHEL, RESIGN AND RESIGN NOW!
Ingraham was on TV tonight telling Bahamians if he did not raise the taxes (on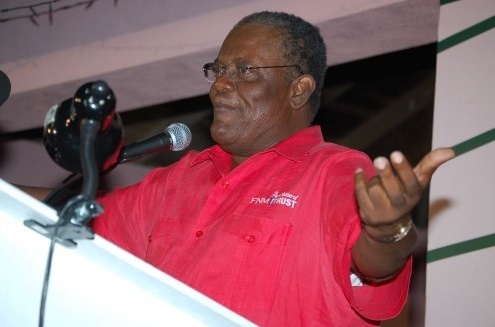 160,000 Items) last year, the cost to purchase them would be much higher this year. WHAT?? HOW does that mathematically workout??? Now we see where Bethel pattern of silly comments come from. Bethel told reporters that the children at EMR High were raped by teachers because they were undernorished. MY WORD, ANOTHER DUMB STATEMENT! Dumb and Dumber – "MUGABE" And "UNDERNOURISHED" they're SIMPLY THE BEST CLOWNS THIS COUNTRY HAVE SEEN IN YEARS!