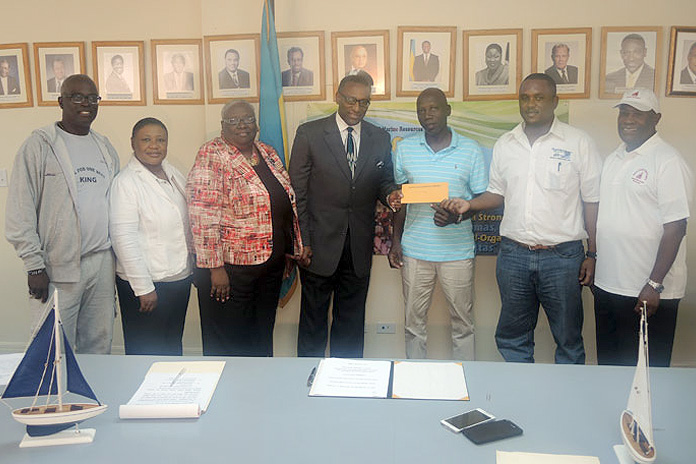 NASSAU, The Bahamas — "Today is a 'Red Letter Day' in the life of Youth Sailing for our Bahamas," said the Hon. V. Alfred Gray, Minister of Agriculture and Marine Resources with responsibility for regattas during a press conference on Friday, January 29, at the ministry.
The Durward Knowles National Invitational Junior Sailing Regatta is scheduled to take place on March 25 – 28 in George Town, Exuma, said Minister Gray.
Previously, those junior races took place during the National Family Island Regatta at the end of April. He noted that those junior races were overshadowed by that regatta.
The junior races have now come into their own, he said, "as such we thought it was sufficiently important for us to give the races a date that is separate and apart from the date of the Family Island Regatta."
Hosting these races separately would mean that the focus would be on the student sailors; and a larger number of youth would be able to participate in the races.
Naturally this collaborative effort between the Ministry of Agriculture and Marine Resources, the National Family Island Regatta Committee, headed by Mr. Danny Strachan and other stakeholders, will no doubt result in the greatest number of young sailors ever taking part. In such activities it is expected that my ministry will sponsor young sailors participating from Abaco, Andros, Grand Bahama, Long Island, Eleuthera, Exuma and New Providence at a cost of some $25,000. This will result in a positive outcome for the future of our National Sport — regatta.
My ministry will slot this event officially on the annual regatta calendar of events, so that it takes place every Easter hopefully in different islands of The Bahamas.