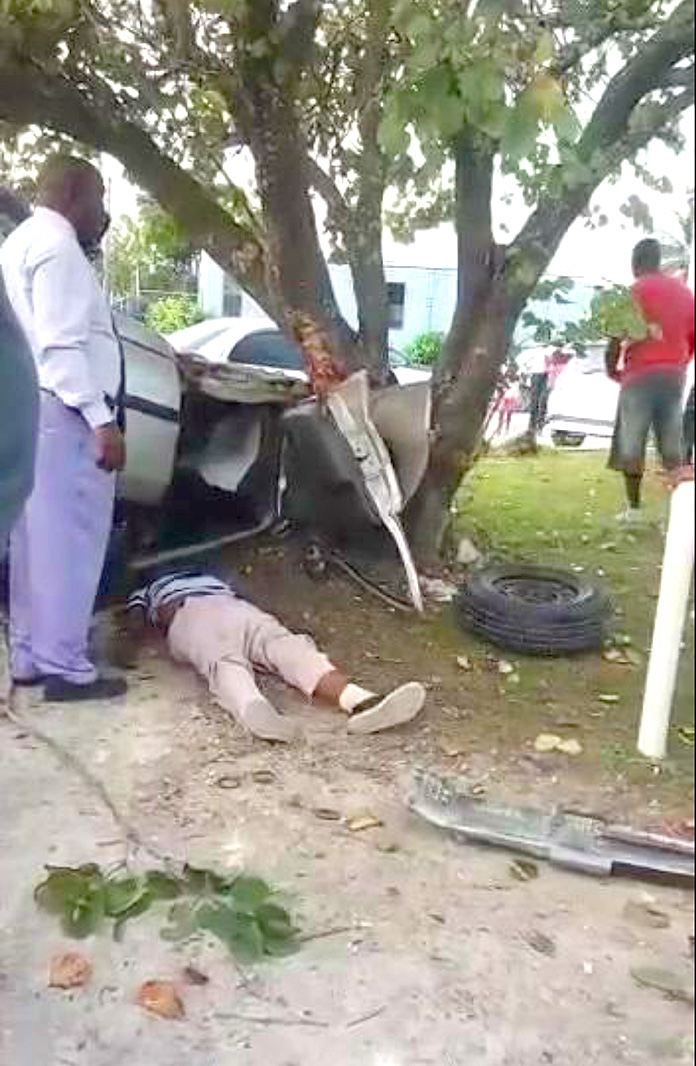 ANDROS, Bahamas – Police in Andros are investigating the death of a man following a traffic accident that occurred on Tuesday 29th March 2016.
Reports are that shortly after 8:00am, an adult male was driving a Ford Taurus vehicle in the area of San Andros Airport, North Andros, when he lost control of the vehicle and collided into a tree. The victim was transported to the local clinic where he succumbed to his injuries. Two adult females and an adult male who were passengers in the vehicle were treated for minor injuries.
Investigations are ongoing.