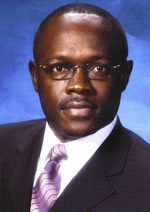 <<< Mr. Chester Cooper, The young CEO of British American Insurance Company.
British American Insurance Company, NOW BAF yes the insurance place on the East West Highway, told the Bahamian people last evening in a newscast that they are looking at options to buy CLICO Bahamas assets. Clico is now in liquidation following what can only be described as a PONZI SCHEME in the country. Yes in many words, they STOLE THE PEOPLE'S MONEY and ran off with it.
But what is interesting is this. Is there a possible connection between British American Insurance Company and CLICO (Bahamas)? Stay Tuned tonight for the SHOCKING DETAILS!
ONLY ON BAHAMAS PRESS 12:30PM TONIGHT! SORRY FOR THE DELAY OF THIS POST, BUT BP IS UPSET WITH THE RELEASE OF EMPEROR TODAY…WE WILL UPDATE SHORTLY!