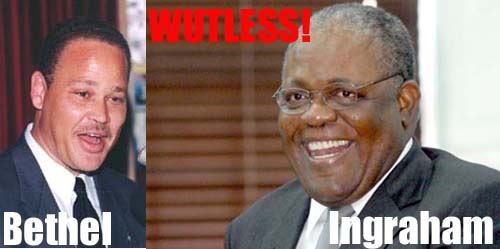 Click And Listen to PTA President Mr. Garvey tell ZNS how Bethel's Ministry did nothing to STOP THE SEXUAL SLAUGHTER at the EMR School
Bahamas Press again stresses that the problems at the Eight Mile Rock High School are getting stressful by the day and calls for the Minister of Education to resign is taking on greater steam.
At a press conference on Monday,  Bethel went further and suggested that students find themselves in these circumstances [Referring to molestations at the school] because some are undernourished.
But how could this be? How can students at the EMR school be undernourished, when the ministry of education once had a successful feeding program for underprivileged in government schools? Does this mean Bethel's  ministry of education stopped feeding the children of this country? And if so WHY?
Armed with the knowledge that more than 700 students have moved out of the private school in January alone, wouldn't Bethel know by now that this would mean that more families are strained in their commitments? Shouldn't he consider keeping that feeding program to assist increasing numbers of undernourished children? What a SHAME! CARL BETHEL SHOULD BE ASHAMED OF HIS ACTIONS! STARVING THE POOR STUDENTS OF EMR! Bethel should now resign for allowing this to happen. Students at the school are now experiencing SEXUAL SLAUGHTER by pedophile teachers in FNM country! Yet the Prime Minister is satisfied with the actions od "DO NOTHING" by his appointed minister.
Andre Birbal the pedophile was paid, housed and supported by Bethel's ministry. The man had setup an after school program in the name of the MOE, where he and his pedophile friends had unnatural SEXUAL INTERCOURSE with underage boys for more than 8 years. Bethel's ministry knew of the incidents since 2007 but nothing was done to stop it. And where are people like Sandra Dean-Patterson in all this? Does she not also care for those undernourished raped victims by these heartless teachers? Where is Berlinda Wilson on this? Why is there no applied comments coming from these faces of the Bahamian community? WHAT A DISGRACE!
The Ministry of Education Acting Director Lionel Sands was the first to suggest that, "THERE WAS NO CASE OF SEXUAL MISCONDUCT AT THE SCHOOL". Even after the menistry knew of the complains since 2007. The MOE aided the escape of ANDRE BIRBAL, and attempted to stall criminal actions by police against that art teacher at the school.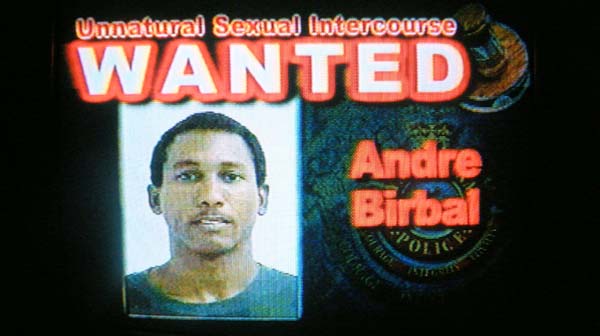 Another teacher is now under investigations for the same crimes of Birbal, but this one is a Bahamian. And watch how these JOKERS will deal with this. Resign Bethel, RESIGN! THIS MATTER WILL HUNT YOU UNTIL ELECTION DAY!
NO FLIMSY excuse for the SEXUAL SLAUGHTER AT EMR HIGH School will be accepted! This matter is as serious as SUICIDE! Resign Bethel, RESIGN!