IRMA HEADED TO THE BAHAMAS!!! BE PREPARED!!!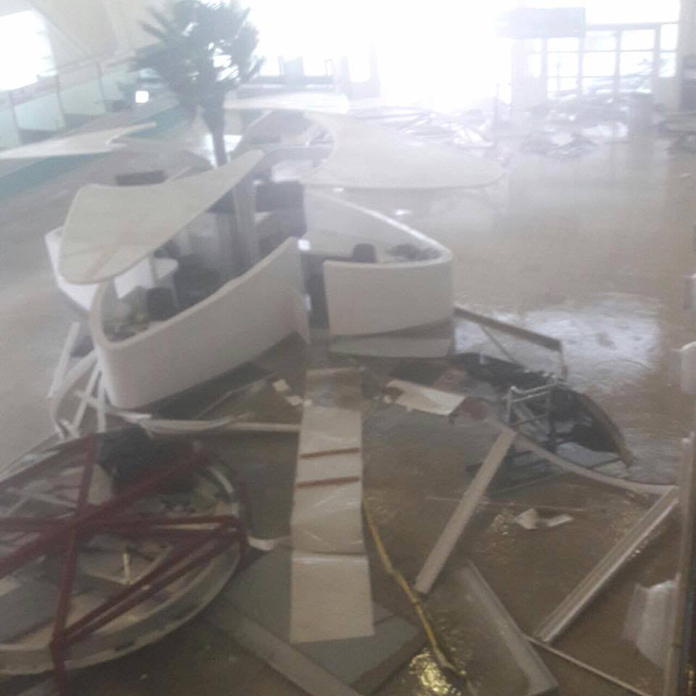 St. Maarten – The award-winning Princess Juliana airport in St Maarten has been destroyed by Hurricane Irma.
Images of the famous airport where planes fly overhead beachgoers show devastation inside the check in area and walkways.
Reports say that sand was flung into the runway and huge rocks smashed into planes. Parts of the building can be seen strewn on the runway.
The airport was closed pending the arrival of the Category 5 hurricane, the largest in a decade.
In 2016, Caribbean Journal's awarded the airport the Caribbean Airport of the Year in its annual "Caribbean Travel Awards" which celebrates the best in travel and tourism across the Caribbean.
There have been reports of island-wide destruction across St Maarten. We will update this story as more details emerge.