Telephone goes off at ex-MP's rat and roach motel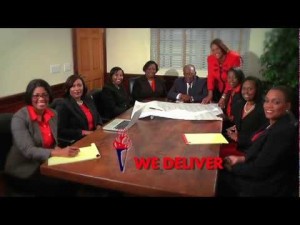 A female FNM candidate has hit rock bottom and could soon show up at a Social Service Centre, returning to her loving PLP relatives who are now back in power.
We can tell you the woman, who was presented as a favourite by former Prime Minister Hubert Ingraham, is distraught over the crushing situation of hard times, which began under the former government.
The candidate was overheard telling a friend, "Man it is rough.  I cannot get paid and the bills are piling up by the day. If things don't change quickly, I'm 'gonna' have to close down my office and head to social services."
BP can confirm all is not well at the company of the defeated candidate. We can confirm an employee of longstanding is owed a whopping twenty-eight thousand dollars [$28,000].
The candidate cannot pay any of her campaign workers and since the government changed, she has changed her contacts to evade being cussed out by FNMs.
But there is more,the sore loser candidate is in the same spot as the Pillsbury, who is today still disconnected from BEC at his rat and roach motel in the south.
Staff, we are told, are being paid sporadically at the 'bed for sex' joint and a few weeks ago Lime disconnected telephone services due to nonpayment.
One senior FNM said, "We cannot deny we jacked up the country big-time and it will take a lot of smarts to get the country's fiscal house back in order."
We report yinner decide!