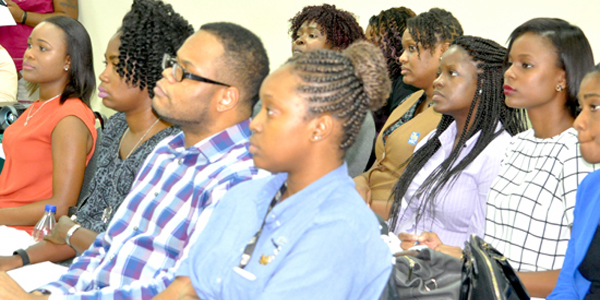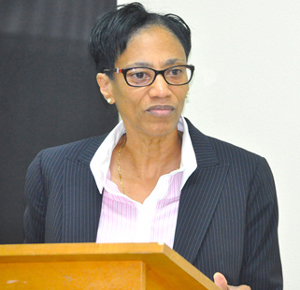 In an effort to prepare and educate Bahamians about the proposed Credit Bureau legislature, the Nassau Bahamas Alumnae Chapter of Delta Sigma Theta Sorority, Inc. hosted Central Bank Governor, Wendy Craigg last Wednesday evening to discuss the framework and implications this independent financial body will have on the Bahamian way of life.
Mrs. Craigg explained how the Bahamas' Credit Bureau would parallel other credit monitoring systems, in that, financial data will be gathered from various money lending agencies, and a credit score will be applied to each individual. This information will then be compiled to create a credit report. This info-gathering process will take approximately 12 – 18 months, according to Mrs Craigg.
She also discussed how lending, debt and other financial patterns could predict how much and how often lenders give to borrowers.
"You know better your position than the bank (does), because when you go to Bank A, you don't tell them that you've already borrowed from Bank B, C and D. That what's called asymmetric. It's not even. You know more than they do, and that shouldn't be …they're lending to persons, who are not capable of paying back," said Mrs Craig.
The presentation opened the discussion of fiscal responsibility on the part of the Bahamian lenders, and accountability on the part of borrowers, which be a "game changer," as Mrs Craigg described it, in the Bahamian financial framework.
Nassau Bahamas Alumnae Chapter President, Jeunesse Osadebay-Bullard praised Mrs Craigg for her comprehensive presentation and educating the nation on a law that challenges to change the Bahamian economic mentality.
"This is the best time for us, as Bahamians, to educate ourselves on this coming law so we can all get our priorities in order, as some would say. Having this discussion now rather than later offers Bahamians a head start on what's to come and we'll be better stewards and financial players because of it," Mrs Osadebay-Bullard said. The Central Bank expects that the Credit Bureau legislature will debut in Parliament for debate in early 2016 and, if passed, the full implementation will take place a year or more thereafter, pending the data accumulation process.