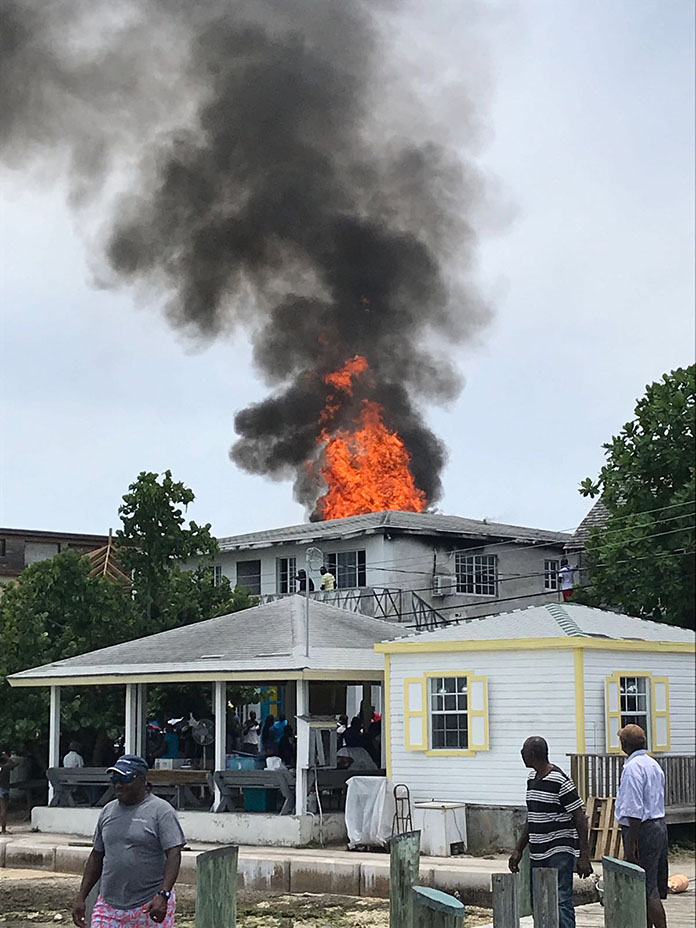 Eleuthera – Police on the island of Eleuthera (Harbour Island) are investigating an early morning fire that has destroyed a two story structure and left one person with injuries.
Shortly after 11am, a propane delivery truck was servicing a tank at a wash house on Harbour Island, when an explosion occurred, igniting the building, completely destroying it.
The building housed a wash house at the bottom and apartments on top. One person was injured and has been referred to New Providence for further medical treatment.
Investigation are on going.