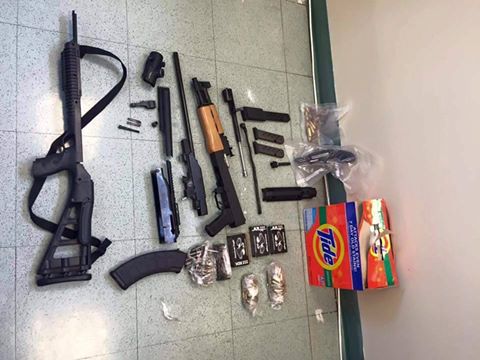 Freeport, Bahamas – Vigilant work by Officers of the Bahamas Customs Department led to the discovery of a large amount of Firearm and Ammunition.
Reports are that on Thursday 11th February 2016 shortly before 12:00pm, police officers were called to the freight section of the Grand Bahama International Airport by custom officials, where they were shown a Samsung television box that contained an assortment of assault rifle, revolvers and ammunition.
Officers retrieved all the items and have in their custody a male resident of Grand Bahama who is assisting police with their investigation into this matter. A full scale investigation by Police and Custom Officials are ongoing.