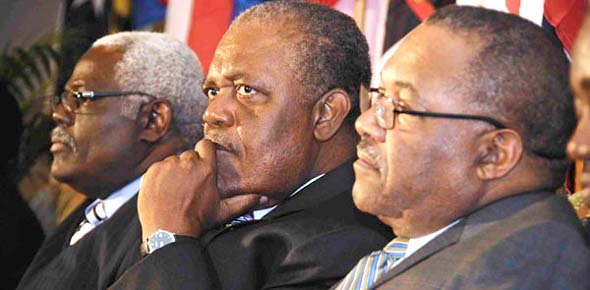 By Oswald Beown
Freeport, Grand Bahama — It is interesting to see that Darren Cash is being promoted on Facebook as the FNM's candidate for the Carmichael constituency in New Providence. Is this the same Darren Cash who publicly opposed Hubert Ingraham's giveaway of BTC to Cable & Wireless, even to the extent of writing a scathing commentary in The Nassau Guardian outlining the reasons why he was opposed to the sale? Indeed it is.
This… being the case, then reports circulating in Grand Bahama that Hubert Ingraham will not be allowed to run roughshod over FNM leaders in Grand Bahama and pick who he chooses to run in Grand Bahama may be true. I'm still checking to confirm that Ingraham faced strong opposition from FNMs during a meeting held at Mary Star of the Sea auditorium Saturday night when he insisted that Kenneth Russell, Neko Grant and Verna Grant will not run as FNMs in the next election. Grant and Russell, I'm told, are insisting that they will not retire. However, Ingraham reportedly wants to run Senator Michael Pintard and Norris Bain for the seats now represented by Grant and Russell.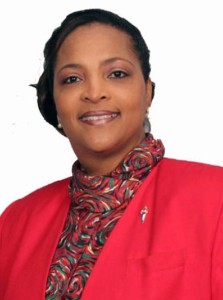 Since he has eliminated the Eight Mile Rock seat, the only way Verna Grant, the current MP for EMR, can be a candidate is if Ingraham nominates her for West Grand Bahama and Bimini. But Ingraham has never liked her, so it's unlikely that she will get the nod for that seat. The problem he is faced with, however, is that Grant's family is very powerful and influential in the Eight Mile Rock area. Moreover, she is a woman, and Ingraham can't possibly be thinking of running all men in Grand Bahama.
Then there's also the problem of the increasing opposition he is faced with from white Bahamians who live in Grand Bahama. They are among the FNMs most loyal supporters, and they are now beginning to question why a white Bahamian, despite the fact that there are a number of well qualified potential candidates, have never been selected by Ingraham to run on the FNM's ticket.
It will be interesting to see how all this plays out. I'm told that a meeting scheduled by the FNM Grand Bahama Council for this coming Thursday night has the potential to be extremely explosive.