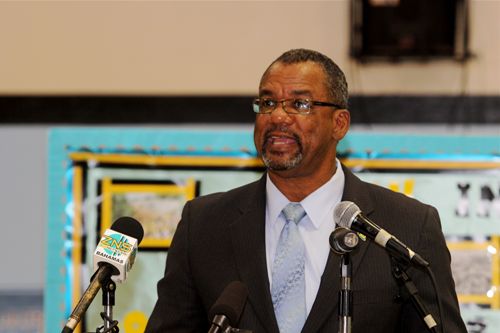 STATEMENT BY JEROME FITZGERALD
FORMER EDUCATION MINISTER AND MP FOR MARATHON
FOR IMMEDIATE RELEASE
21ST SEPTEMBER 2017
IN RESPONSE TO NEWSPAPER HEADLINES AND CERTAIN HOUSE COMMENTS
"I wish to advise the public that upon review of the headlines of the local dailies today, 21 September 2017, and the egregious and skillfully misleading information contained therein, I have consulted my attorneys, with the clear objective of bringing a legal action for defamation.
I understand that the Minister of Works, the Honourable Desmond Bannister, made certain comments about one of my father's companies and it's relationship with BPL in the House of Assembly yesterday, gratuitously interposing my name in his statement.
I have made it unequivocally clear both inside and outside the House of Assembly on numerous occasions, that I do not own any shares in any of my father's companies and this most recent assertion, in light of all that has been previously communicated, is defamatory and is not protected by the privileges of the House of Assembly. I am not a beneficiary of any of the proceeds of any such contract, if indeed there was one.
I am advised that Bahamas Cargo and Logistics formerly Global Custom Brokers of which my father is the beneficial owner, has maintained a longstanding commercial relationship with BEC/BPL which dates as far back as the late 1980s. The inference that the familial connection with me was the reason for the contract or that I influenced or benefitted from the contract are both false and defamatory."