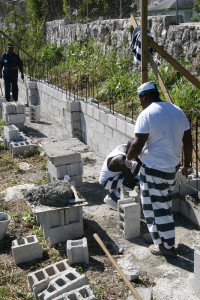 Nassau, Bahamas — Prison officials sat glued to their chairs while prisoners peeped through the iron bars when a junior officer pulled up to the gates of Fox Hill in his spanking brand new Ford Taurus.
Rather than watching the gates, officers began watching his car as if the Governor General had just entered the compound.
One eyewitness in the Executive Offices told BP, "All I could say is Crime does pay in the Bahamas and walking crooked appears to be the way to go."
The junior officer rolled his windows up as he parked his steamy $40,000 ride in the parking lot. The same officer was alleged to be under investigation, however, the claims were suddenly dropped by department heads.
Sources at HMP tell us there are files at the prison, which needs to go public, so all the shady business at HMP could be revealed.
"Haven't you notice BP how almost every time a crime occurs in the Bahamas police are all over the place seeking the public assistance to look for the criminal? If you look carefully at who is being released on that WORK SCHEME at HMP, you would have the shock of your life," the source said.
Last year a prisoner released by the prison on the Work Scheme in the east, but was at the scene of a murder in the central section of New Providence later that day. How the prisoner got in the location no one knows and those in the WUTLESS media don't want to know, except if they are downtown protesting against the sale of BTC!
That same prisoner was then later involved in a drive-by shooting in the Yellow Elder community and following that, showed up at the hospital nursing wounds believed to have been received at the murder scene earlier that day.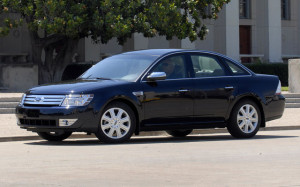 Hubert Ingraham and Tommy Turnquest renewed Ellison Rahaming's contract with the Prison Service, while the matter involving that same prisoner was swept under that BIG 'DUTTY' Prison rug. WHAT THE HELL IS THIS?

Meanwhile, government investigators are deep in the Financial Intelligence Unit [FIU], looking into alleged CORRUPT practices of a former government employee.
Sources in that department tell us a former senior public servant in the FIU, managed to build a $500,000 [HALF A MILLION DOLLAR] home in the east.
The two-storey home is alleged to have been built with supplies allotted for government buildings.
Sources in the OPM tell us, "We are closely monitoring this latest development, however, we are afraid the former public servant is joined to the hip of a senior politician. It is our suspicion like the BTC fiasco, NOT A DAMN THING WILL BE DONE!"
WE NEED CHANGE!