Hubert Ingraham

Nassau, Bahamas – Nassau, Bahamas – The following is a statement by the Prime Minister of The Bahamas, the Rt. Hon. Hubert A. Ingraham on the passing of Jackson Burnside:

It is with profound sadness that I learned today of the death of Jackson Burnside, a cultural icon whose love of country was manifested in extraordinary and diverse ways throughout his life.

On behalf of myself and my wife Delores and my family, as well as my colleagues and the Government of The Bahamas, I offer heartfelt condolences to his wife Pam and his children Ebony and Orchid.

His enthusiasm for life itself and for the cultural diversity and richness of The Bahamas was infectious.  His spirit and great enthusiasm will live on in our hearts.  Moreover, his legacy in many fields of endeavour from his professional success in architecture to his artistic craft to Junkanoo will endure.

Over the many days, and weeks and months and years ahead, a grateful nation will mourn the passage of a native son who made us proud of him, and also made us proud to be Bahamians.  May his soul rest in peace.

Leader of the Opposition Statement on the passing of Burnside Jackson
By THE RT. HON. PERRY G. CHRISTIE MP
May 11, 2011 – 5:05:56 PM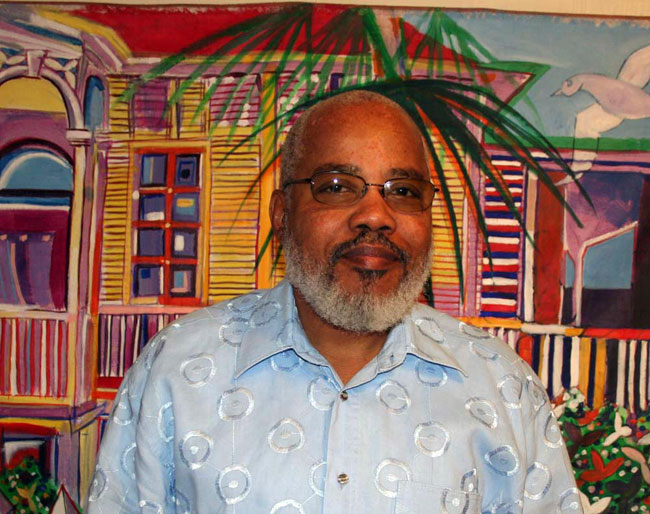 (Noted architect and artist, Jackson Burnside, President of Jackson Burnside Limited and Doongalik Studios)
Nassau, Bahamas – The following is a press statement by the Leader of the Opposition, the Rt Hon Perry G. Christie, MP on the passing of Jackson Burnside:
I am deeply saddened to learn of the passing this morning of Jackson Burnside III, one of the true cultural icons of the Bahamian nation.
Jackson's death represents a huge loss for The Bahamas. He was a national treasure in so many diverse ways. In addition to being one of the first Bahamians to develop a truly international architectural practice, he was a creative force of exceptional energy and vitality in the development of the arts, firstly, as an artist of world renown, secondly, as a leading figure in the modern Junkanoo movement, and thirdly, as a spokesman for Bahamian culture and the arts through his radio show and his frequent interaction with the media and the larger Bahamian community. In this latter connection, I remember, in particular, Jackson's leading role in the work of the Cultural Commission that I appointed when I was Prime Minister.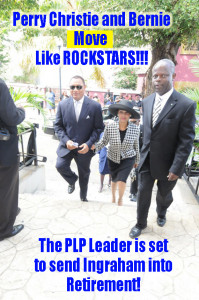 Jackson was a man of keen and incisive intellect inherited from both his father, the late Dr. Jackson Burnside, the first black dentist in The Bahamas and a frontline figure in the early years of the struggle for majority rule, and his mother, Gertrude Burnside, the sister of the late Sir Randol Fawkes, a profound sense of patriotism and love for The Bahamas and its indigenous cultural heritage.
With that as his foundation, Jackson would throughout his life demonstrate a passionate commitment to the development of The Bahamas in all spheres of human endeavour. Following his return from university in the late 1960's, he quickly established himself as one of our country's most talented architects and, in parallel with that, one of the pre-eminent artists of his time. He sustained his excellent reputation on both these fronts throughout his life.
Jackson's passion for Junkanoo would find expression in his active participation as one of the key creative forces in the Saxons group followed by his formation, with others, of the One Family Junkanoo group that has since evolved into one of the premier Junkanoo institutions in our country today. Beyond that, Jackson was a pioneer in the promotion of Junkanoo as a year round basis for entrepreneurship so that Junkanoo groups and their members might draw additional sustenance from this, the most vital and popular, of all the vehicles for cultural expression in our country.
Jackson was a major force for good in our nation. He was one of our brightest stars. He will be very greatly missed.
On behalf of my wife, Bernadette, the Farm Road & Centreville Constituency, all my colleagues in the Official Opposition, and on my own behalf, I extend heartfelt condolences to Jackson's widow, Pam; his daughters, Ebony and Orchid, his mother, Gertrude, his brothers, Stan and Wayman and his sister, Julia.

JACKSON WE GA MISS YOU! ONE FAMILY!!!!!! SEE JACKSON IN THE LAST FINAL CLIPS