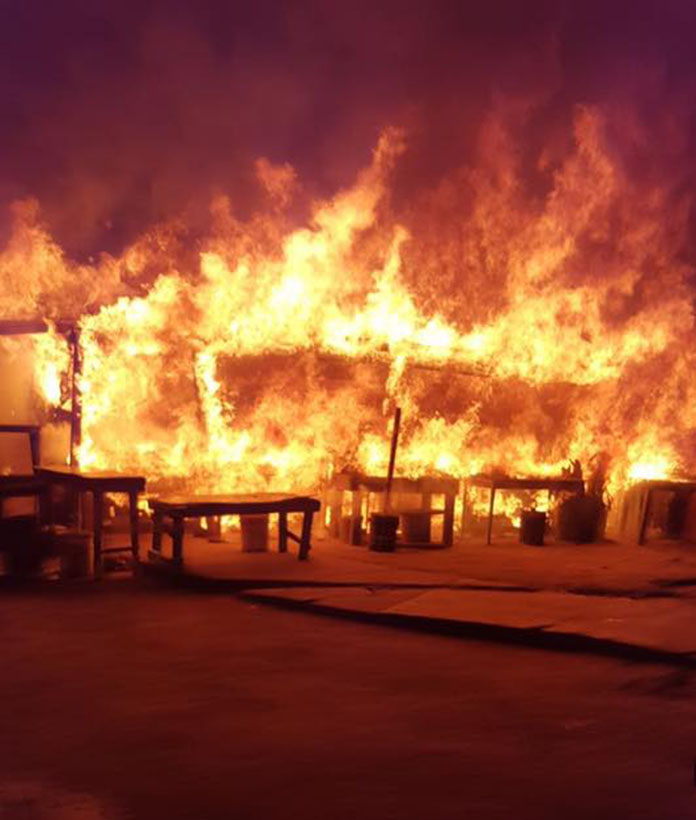 Nassau, Bahamas – Flo Fruit Stand near the entrance of the western side of the Fish Fry has gone up in flames this morning.
Flo was on that site for years almost as long at the Fry existence.
The start of the fire is still unknown. Police we are sure must be investigating this.