Now people see why no one reads that dutty terlet paper!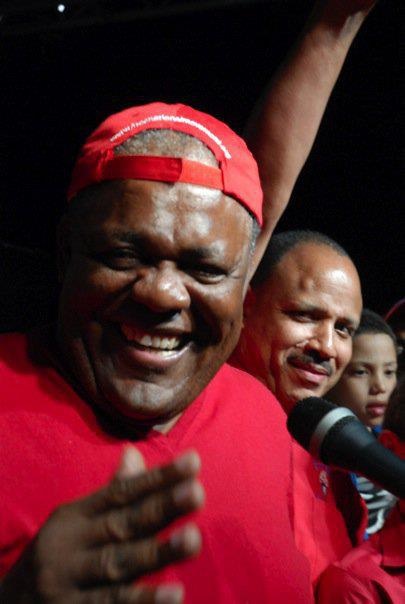 Nassau, Bahamas — An FNM apologist, who we at Bahamas Press have asked to share his letters with us, has since decided to continue his letter writing escapade in the lame stream media and avoid us entirely. NO PROBLEM!
Kevin Evans' letter today in the press is most interesting and as usual he was batting once again for the FNM, warning them to get their PR together before "the blogger" who, according to him, "cost them big time" in the May 7th General Elections, stains their image once again.
Laughable indeed! And boy! our team here at BP had one good laugh this morning.
Evans in his letter claims that "The Blogger" from a "popular internet news source" attempted to blame Hubert Ingraham and his administration for a woman who committed suicide at Arawak Cay last month.
What a guilty conscience!
Evans also pointed out another suicide episode this past July on Cox Way when a disturbed young man killed a 33-year-old woman before ending his life. He pointed out that this was another example of suicide taking place in the country under Perry Christie's government and not the Ingraham administration.
As Evans writes, what he fails to acknowledge is the fact that, since Hubert Ingraham was booted out of power by the Bahamian people, crime and the fear of crime has drastically decreased.
Facts remain that in 2011 the month of July was the bloodiest in the country's history with over 28 murders in that month alone.
Facts also confirm that this year July there were only 8 murders recorded.
Those are the glaring facts that slap people like Mr. Evans cold in the face and still they refuse to write about it.
In fact, newspapers like the Tribune refuse to report it, yet tell the people through their diabolical sewerage rag that they want statistics?
Unbelievable!
Yes, there were two suicides in July while Perry Christie is the Prime Minister but look at the sharp decrease in crime under his new administration. Murders have dropped from 28 to 8, which means if this trend continues the slaughter Bahamians witnessed under the past government will also be a thing of the past. The streets will be safer and perhaps only an angry FNM could be paid now to commit murder.
And, so, yes, Mr. Evans, continue to write in the Tribune. Tell your side of the story in that 'dutty terlet' paper which could not help its failed gone Government!
The Bahamians people know better and can see and feel that a new day has come.
We report yinner decide!