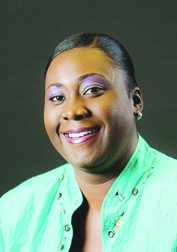 Statement by Ms Chervita Khadine Campbell, who became Chief Councillor for the City of Freeport District Council in June 2014:
On Tuesday 21 April 2015, at special call meeting of the city of Freeport district council. The council voted in majority that I should recuse myself from chairing meetings until such time as certain allegations involving quotations are properly investigated by the police.
Deputy Chief Councillor will conduct meetings until the completion of the report in accordance with generally accepted practices. Upon which time i will resume the chairing of meetings.
Additionally, there has been a formation of an Ethics Committee comprising known and respective persons of the community. who will provide advice regarding ethical standards to council. This, I believe, is very important to our Democratic process to demonstrate ethics, transparency, accountability and good governance.
I am certain I will be vindicated.