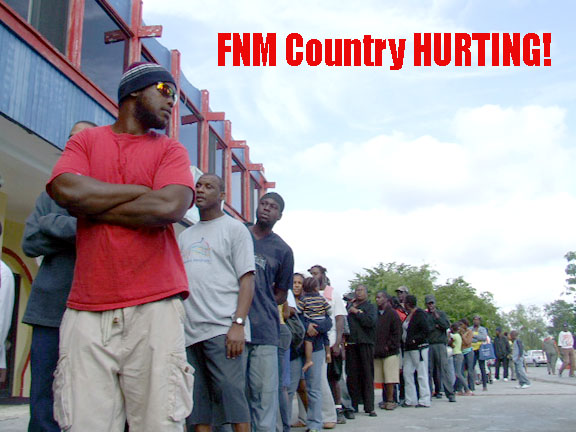 Oswald Brown Writes
Now that the constituencies have been redrawn, it will be interesting to see who the governing Free National Movement (FNM) selects as its candidates for Grand Bahama. Having eliminated the Eight Mile Rock seat, it's extremely hard to predict who will be the party's standard-bearers' in the remaining five seats.
Prime Minister Hubert Ingraham has been very obvious in cutting the boundaries in Grand Bahama to try and create as safe a seat as possible for his protégé Zhivargo Laing, the incumbent MP for Marco City, so we can assume that Laing will definitely be seeking reelection. It's also safe to assume that Kwazi Thompson, the incumbent FNM representative for Pineridge, will be nominated to try and win his second term as an MP.
But it is far from certain that the two other FNM Grand Bahama representatives—Kenneth Russell in High Rock and Neko Grant in Lucaya—will get their party's nod. For one think, there are no longer constituencies in Grand Bahama that are known as High Rock and Lucaya. The other three constituencies in Grand Bahama are Central Grand Bahama, which incorporates part of Lucaya; East Grand Bahama, which includes old portions of High Rock; and West Grand Bahama and Bimini, which includes West End, Bimini and sections of Eight Mile Rock.
Rumours that both Grant and Russell had been persuaded by Ingraham to retire from politics are no longer as prevalent as they used to be, so the conclusion could be reached that both have decided to seek another term. Ingraham, however, is known to be ruthless when he does not get his way, and we saw an indication of this just last week when he totally disrespected Neko Grant by announcing in an interview that engineers who worked on the West Bay Street road project for Baha Mar would be asked to help straighten out the mess that his government has made with the New Providence Road project. As Minister of Works, Grant reportedly knew nothing about this proposed arrangement.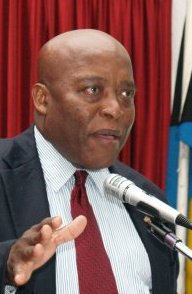 Nonetheless, if Ingraham has his way and both Russell and Grant do not seek reelection, selecting candidates to replace them could prove to be extremely problematic for him. Initially, the person who was considered to be the front-runner to replace Grant in Lucaya was former Freeport Chief Councilor Alvin Smith. However, Smith's poor performance as Freeport City Chief Councilor ruined whatever chance he had to move up the political ladder.
Reports are that Senator Michael Pintard is the front-runner as the FNM candidate for Central Grand Bahama, but a lot of FNM supporters, including many native Grand Bahamians, view him as a political carpetbagger with no long-time roots in Grand Bahama. What's more, many white Bahamians, who are among the most dedicated FNM supporters in Grand Bahama, are beginning to question why is it that the FNM has never selected a white Bahamian as a candidate in Grand Bahama.
Frankly, that's a very good question. I can think of at least a half-dozen die-hard FNM supporters who are white Bahamians, including two dynamic women, who would make excellent candidates for the FNM. To be sure, this is an extremely opportune time for Ingraham to show that he does not take their support for granted, given that there are sizable concentrations of white Bahamians in both Central Grand Bahama and East Grand Bahama.
Of course, Jeff Butler, a white Bahamian businessman, reportedly has expressed an interest in running for the FNM in West Grand Bahama and Bimini, the lone seat in Grand Bahama held by a PLP: Obie Wilchcombe. This clearly provides Ingraham with the opportunity to show that he appreciates the support his party has received over the years from white Bahamians. We'll just have to wait and see whether he embraces this opportunity.
Nonetheless, whomever the FNM candidates are in Grand Bahama in the upcoming general election, they will have a very difficult time explaining why Ingraham and the FNM totally neglected Grand Bahama over the past four-plus years; they will have a difficult time explaining the mismanagement of this country's economy by Ingraham, as Minister of Finance, and Zhivargo Laing, his Minister of State for Finance; they will have a difficult time explaining why Ingraham chose to wage a personal war against Sir Jack Hayward, one of the principal owners of the Grand Bahama Port Authority (GBPA), for purely personal reasons; and they will have a difficult time explaining why Ingraham in December of 2009 arbitrarily refused to renew the work permit of Hannes Babak, then chairman of the GBPA, at a time when he was in the midst of negotiating with several major investors in Europe and the United States to invest in Freeport, a decision which many now agree is responsible for Grand Bahama's unemployment rate being in excess of 20 percent.
This is why I'm predicting that whomever the FNM selects as its candidates for the upcoming election, the PLP will win a minimum of four seats, and quite possibly all five.