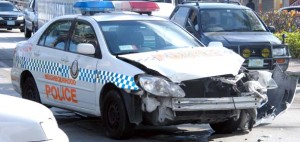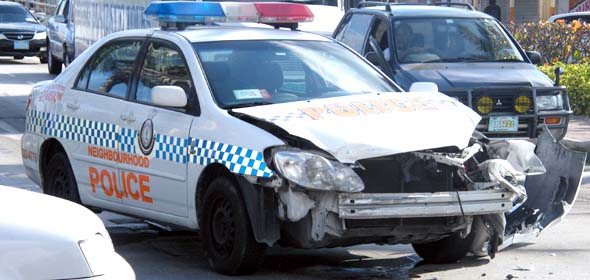 Nassau, Bahamas – There is enough lawlessness already on the streets of New Providence. There are far too many unlicensed cars on the road. There are certainly far to many illegal drivers behind the wheel here in the capital with all the roads the dig up, but guess what the FNM did? They made it easier for more lawlessness to become a part of the streets of capital yesterday by passing a law which makes it not a crime to leave the scene of an accident before a police shows up. Now get this.
Yesterday in the Parliament the FNM government passed a law, which will make it not an offense for a driver who hit the vehicle of another and leave the scene of that accident before a traffic police arrives. Now, What kind a JACKASS law is that?
The FNM government says it is not the police job to be adjusters for insurance companies. They claim, if Tom hit Jerry at the light, Jerry could just exchange phone numbers and leave the scene of that accident and go on his way. Additionally, there is no need to have an independent assessment of who was right or wrong in the mishap. Could you imagine that confusion this law brings to an already chaotic road situation?
In fact, we believe here is another law designed to allow ILLEGALS to leave the scene of an accident without penalty. Someone hits your car, they have no insurance, no license, is driving the vehicle and is not covered with insurance, yet, we say, the police does not need to come to the scene of the incident? What a way to create more lawlessness on the road. WHAT KIND A JACKASS LAW IS THAT?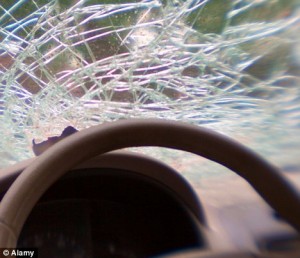 Further, what prohibits one from hitting a car and then giving a bogus name, number and address? All we are doing here is making the road unsafe, creating more frustration among road users and giving the illegal drivers on the road a pass to escape justice.
The law also gives insurers a pass with no recourse to motorists when involved in an accident. How are drivers now to have their claims satisfied? We would await the verdict by insurers following the introduction of this new law. We will further await and see whether they will advise drivers how to now handle a traffic situation when an accident happens, and police fail to show.
People who bring such legislation to Parliament should hang their head down in SHAME! They are not for the progress of the Bahamas and good order of the Commonwealth!
WE CAN DO BETTER!